Description-Single Needle Roller And Cage Thrust Assembly Bearing KZK25.1X30.1X14 For Hero Honda Motor Connecting Rod
GJP Bar Code Number: 6935329838147
GJP Needle Roller and Cage Assembly Bearing KZK25.1X30.1×14 is a single row Needle Roller Bearing, and It could easibly be identified with "K"as a single type, and meanwhile "KK" is designed as double row type, at the same time KZK25.1X30.1×14 could also be name with K25.1X30.1×14, this bearing include needle rollers and steel cage only, and normally GJP call the cage type with "M" type cage, which is suitable for this bearing application, normally for this bearing, the material for cage is #20 seemless steel, and ≤0.1mm cage concentricity, and process with cage length tolerance at -0.25mm to -0.15mm, get rid of all spurs, for needle rollers, they are made of Chrome steel hardened material Gcr15, with hardness at around HRC61 to 62, on needle roller both end with double grinding process to ensure the roundness(flat end is not allowed), and needle roller front face with 4 grinding process at least, so that it could gurantee less damage on pin and connecting rod when bearing was assembled.
This Bearing could be coated with different kind of color, it could be their original color, it could be coated with silver, Copper, Black etc. which is decided by customer's market needs and motocycle requests.
When you design this bearing, you need to be very careful on the needle roller tolerance, as instead of shaft, this bearing was insert with the pin instead, sometimes if the roller outer diameter is big, the pin could not go through the hole, and also GJP focus a lot on the both end of needle roller and the slot process, as we need to make sure the roller could move up and down in the cage slot freely and not fall down.
For the replacement market, some customer buy the cage and needle rollers separately, so that they could repair at their most conveniently.
This GJP needle roller and cage assembly bearing is popular used in the big end of connecting rod on the motor model Hero Honda.
Needle roller cage thrust assembly bearings are roller bearings with cylindrical rollers, which are thin and long relative to their diameter. Such rollers are called needle rollers. Despite having a smaller section, the bearing still has a high load bearing capacity. Needle roller bearings are equipped with thin and long rollers (roller diameter D≤5mm, L/D≥2.5, L is the length of the roller), so The radial structure is compact, and when the inner diameter and load capacity are the same as other types of bearings, the outer diameter is the smallest, especially suitable for the support structure with limited radial installation size.
Depending on the application, a bearing without an inner ring or a needle roller and cage assembly bearing can be selected. At this time, the surface of the journal and the surface of the housing hole matched with the bearing are directly used as the inner and outer rolling surfaces of the bearing. In order to ensure the load capacity and running performance As with the bearing with ring, the hardness, machining accuracy and surface quality of the raceway surface of the shaft or housing hole should be similar to the raceway of the bearing ring. This type of bearing can only bear radial loads.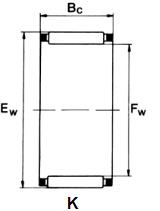 | | | | |
| --- | --- | --- | --- |
| Bearing Reference | Inside Diameter (mm) FW | Outside Diameter (mm)D | Length (mm) C |
| KZK25.1X30.1X14 | 25.1 | 30.1 | 14 |
Technical Data for GJP Caged Bearing KZK25.1X30.1X14
Material For Bearing Cage: #20 seemless steel.
Material For Needle Roller: Chrome Steel Material Gcr15, G3 grade
Sealing Type: No seal
Needle Rollerl Hardness: HRC59 to HRC62
Bearing Precision: Abec-1
Static Loading: 19.2KN
Dynamic Loading: 11.6KN
Quality Control: Under ISO: 9001: 2008 Certificate
Package: 1*1GJP Poly Bag+1*1GJP Color Box+GJP outer carton+Composite Wooden Pallet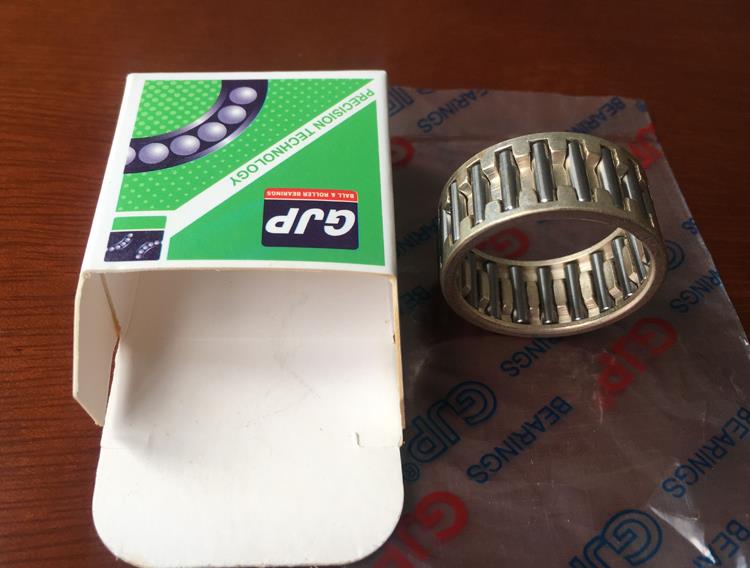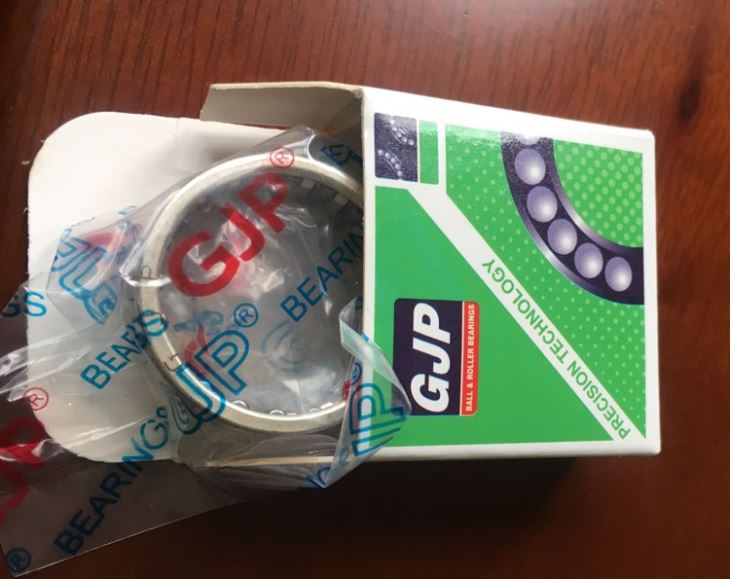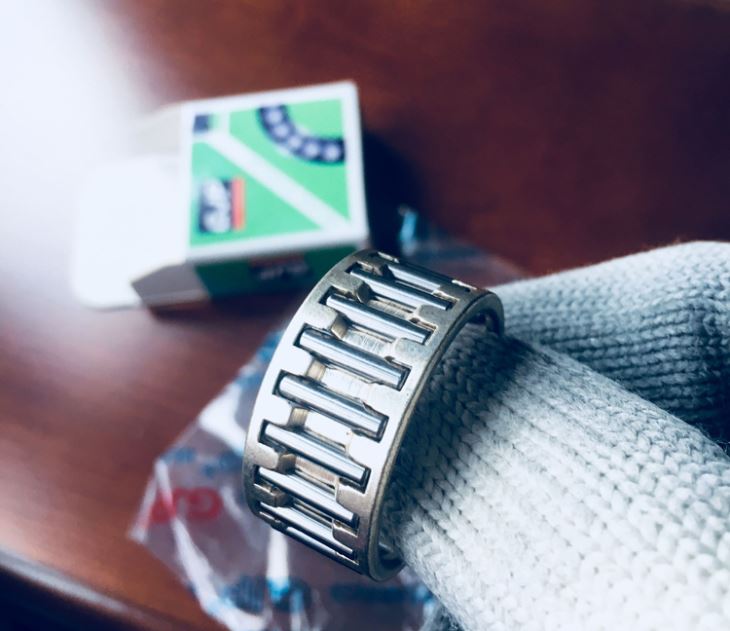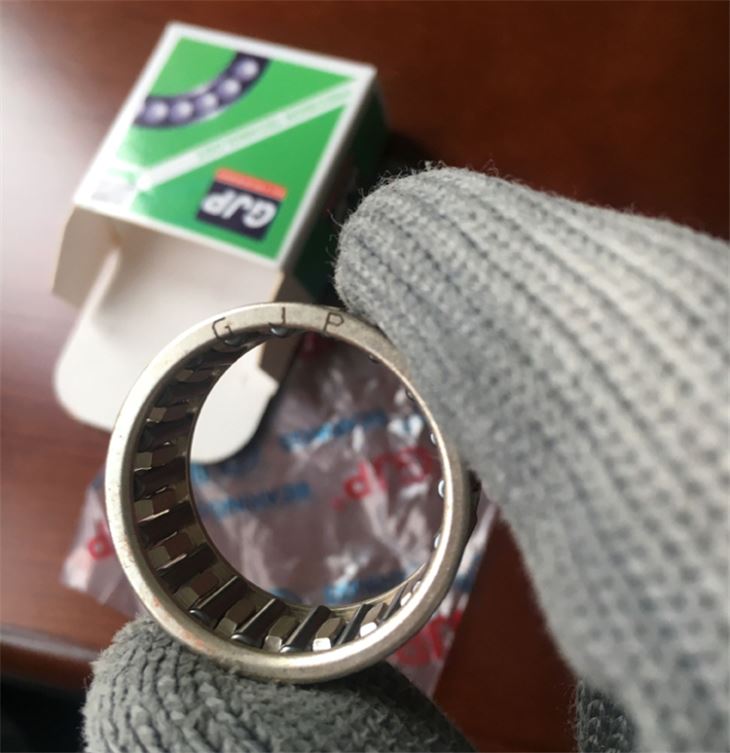 GJP provide the belowing Caged and Needle Roller Bearing assemblies also:
GJP Bearing Designation
Main Dimensions
Basic Rated Load
Fw Ew Bc
Co
KZK12x16x10
12
16
10
6400
7200
KZK12x17x10
12
17
10
7400
7400
KZK12x18x10
14
18
10
7100
8500
KZK16x21x10
16
21
10
8200
9200
KZK16x22x12
16
22
12
11000
11900
KZK18x24x12
18
24
12
11600
13100
KZK18x24x15
18
24
15
13200
15500
KZK20x26x12
20
26
12
12200
14300
KZK20x26x17
20
26
17
15300
19100
KZK22x28x13
22
28
13
13900
17500
KZK22x28x16
22
28
16
15600
20200
KZK22x29x16
22
29
16
17800
21800
KZK25x32x16
25
32
16
18200
23100
KZK28x35x16
28
35
16
21500
25000
KZK30x37x16
30
37
16
26000
30500
KZK35x42x20
35
42
20
32500
40500
KZK40x48x20
40
48
20
6000
51000
KBK9x13x12.5
9
13
12.5
9.8
5400
6100
KBK10x13x14.5
10
13
14.5
10.8
5900
6600
KBK12x15x13
12
15
13
9.8
6000
7700
KBK12x15x15
12
15
15
10.8
6900
7900
KBK12x16x13
12
16
13
9.8
8000
7800
KBK12x16x16
12
16
16
11.8
8000
9500
KBK13x17x14.5
13
17
14.5
11.8
8500
10400
KBK14x18x13
14
18
13
9.8
7300
8700
KBK14x18x17
14
18
17
12.8
9600
12400
KBK14x18x21
14
18
21
17.8
12500
17400
KBK15x19x20
15
19
20
15.8
11300
15500
KBK16x20x20
16
20
20
15.8
11800
16900
KBK18x22x22
18
22
22
15.8
13500
20700
KBK18x22x24
18
22
24
17.8
14100
22000
KBK18x22x25
18
22
25
19.8
13900
21500
KBK20x24x30
20
24
30
19.8
15900
26500
KBK20x25x22
20
25
22
16.3
16200
23300
K3x5x7TN
3
5
7
1540
1290
K4x7x7TN
4
7
7
1740
1270
K4x7x10TN
4
7
10
2330
1840
K5x8x8TN
5
8
8
2350
1920
K6x9x10TN
6
9
10
3350
3150
K6x10x13TN
6
10
13
3800
3100
K7x10x8TN
7
10
8
2850
2650
K8x11x10TN
8
11
10
3950
4100
K8x12x10TN
8
12
10
5000
4700
K9x12x10TN
9
12
10
4500
5000
K10x13x10TN
10
13
10
4750
5500
K10x14x10TN
10
14
10
5800
6000
K10x16x12TN
10
16
12
8100
7200
K12x15x10TN
12
15
10
4900
6100
K12x16x13TN
12
16
13
8000
9400
K12x18x12TN
12
18
12
10000
9900
K14x18x15
14
18
15
10400
13900
K14x20x13
14
20
12
10300
10600
K15x19x10
15
19
10
7500
9200
K15x21x15
15
21
15
14300
16400
K16x20x10
16
20
10
7800
9900
K16x22x12
16
22
12
11500
12500
K17x21x10
17
21
10
8100
10600
K18x22x10
18
22
10
8400
11300
K18x24x12
18
24
12
11700
13300
K19x23x17
19
23
17
12500
19200
K20x26x12
20
26
12
13400
16200
K20x28x20
20
28
20
23900
28500
K21x25x13
21
25
13
10100
15100
K22x26x10
22
26
10
9100
13400
K24x28x13
24
28
13
11000
17600
K25x29x13
25
29
13
11300
18400
K26x30x13
26
30
13
11600
19200
K28x33x17
28
33
17
19700
33500
K30x35x17
30
35
17
19600
34000
K35x40x17
35
40
17
20800
38500
K45x50x17
45
50
17
22500
46000