Xiamen Smark Bearing Co., Ltd
What We Do? Xiamen Smark Bearing Co., Ltd Our factory was established since year 1987, and now we are one of the biggest exporter for Pillow Block Bearing. We have two factories, which has totally 120 staffs(includes 12 engineers). Read More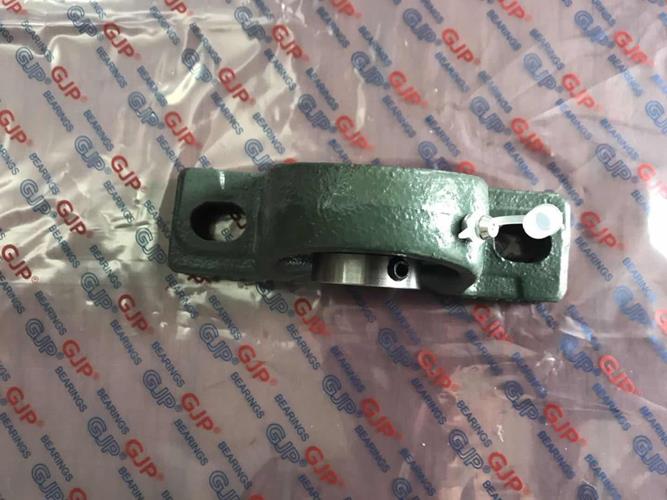 The GJP 20mm Bore Pillow Block Bearing UCP204 is a boss bearing that can be used for all sorts of industrial and mechanical purposes. It's built tough, so you know it'll stand up to whatever you throw at it. This bearing comes with a solid base housing and radial insert ball bearing with grub set screw, which means you can count on it to be both accurate and secure when you're using it.
With a 20mm bore diameter, you can use it for all sorts of things like building machines or equipment that require tough bearings. The solid base housing is great because it gives the bearing a stable platform to sit on. That makes sure it can do its job properly, and saves wear and tear on the bearing too.
One of the great things about this bearing is that it comes with a radial insert ball bearing with grub set screw that's perfect for locking the bearing down onto the shaft. That's important because it means you can trust that the bearing will stay in place even when it's under a lot of stress.
So, if you're looking for a bearing that will work hard and last long, then the GJP UCP204 Pillow Block Bearing is exactly what you need. It's ideal for all sorts of manufacturing and construction projects where you need bearings that you can count on.
ng.
The UCP205-13 is a pillow block ball bearing that measures 13/16 inches in size. This type of bearing is commonly used in various industrial applications, such as conveyor systems, agricultural machinery, and packaging equipment.
The UCP205-13 consists of a cast iron housing and a chrome steel ball bearing insert. It has a set screw locking mechanism that firmly secures the bearing onto the shaft. The pillow block design allows for easy installation and replacement of the bearing without disassembling the entire system.
This ball bearing is highly durable and can withstand heavy loads and high speeds. It also has excellent resistance to corrosion and wear, ensuring a long lifespan even in harsh operating conditions. The UCP205-13 meets industry standards and is compliant with various regulations.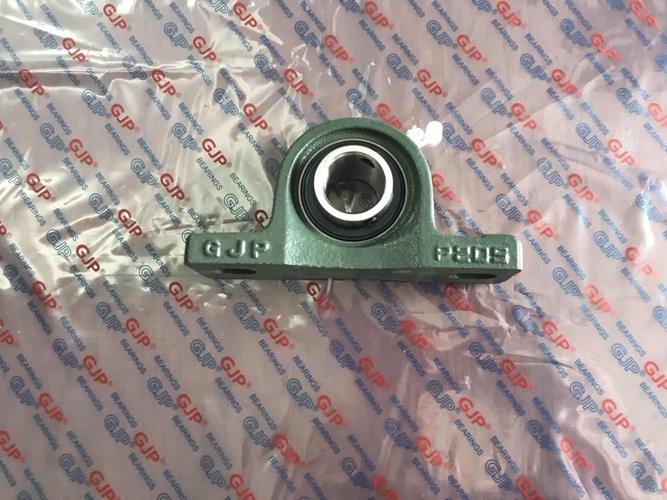 GJP 7/8″ Set Screw Locking Pillow Block Bearing UCP205-14 is a high-quality bearing designed to provide reliable performance and long service life. It features a solid base housing that ensures stability and durability, and a radial insert ball bearing with a grub set screw to lock it securely to the shaft.
This pillow block bearing has some unique features that make it stand out from other bearings in the market. For instance, it has a smaller size with a grease zerk on a 45-degree angle, making lubrication a breeze. The insert bearing comes with a wide inner ring with a spherical outer diameter that provides excellent alignment and reduces the risk of misalignment. Additionally, the bearing has four-star seals and a ball point set screw that ensures a tight fit.
Manufacturer Of Stainless Steel Flange Bearings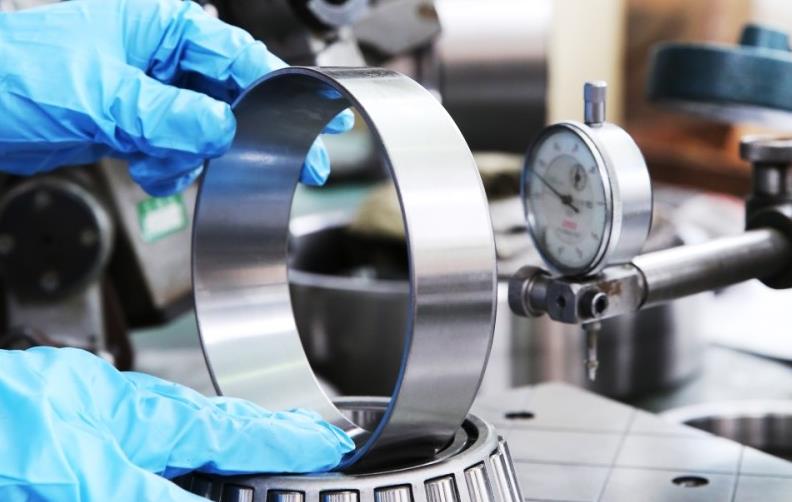 GJP bearings have quality assurance
As a professional pressed steel-bearing housing manufacturer, we adopt the most advanced technology and workmanship to ensure that the quality of our products reaches the industry-leading level.
In the GJP workshop, in order to ensure the quality of triangle flange-bearing products, we carried out strict quality control throughout the production process. Our quality control department thoroughly checks every stage of production, ensuring that each bearing meets the highest quality standards.
We also conduct comprehensive testing and inspection on each wide slot take-up bearings to ensure their performance and longevity meet customer requirements and expectations.
Rich bearing experience and service
We are a factory focusing on producing high-quality bearings, established in 1987. Over the years, we have been committed to providing the highest quality bearing products to ensure customers get an efficient and reliable user experience. Our products include bearings of wide slot take-up bearings, stainless steel flange bearings, metric tapered roller bearings, pressed steel bearing housings, wide slot take-up bearings, and split spherical roller bearings, which can meet the needs of various application scenarios.
At GJP Corporation, we attach great importance to customer feedback and suggestions and provide customers with comprehensive support and services at any time. Our professional team is able to offer personalized solutions for each customer and respond to customer needs and questions in a timely manner. We are quality, reliability-oriented, and customer-centric, ensuring that our products always meet our customers' expectations and needs.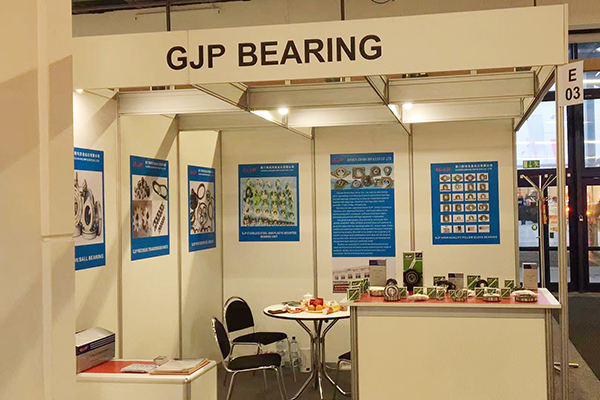 Metric tapered roller bearings are a type of rolling element bearing designed to handle both radial and axial loads.
Read More »

GJP Bearing specializes in the production of all types of wide slot take up bearings, stainless steel flange bearings, and split spherical roller bearings.
Contact us and get more events & promotions!