Description-2 1/8"Bore Pillow Block Bearing Unit UCP211-34
GJP Bar Code Number: 6935329802285
GJP 2 1/8″ Ball Bearing Point Set Screws UCP211-34, Which has grease fitting and Cap on 45 degree angle, and the insert bearing has a wide inner ring with two set screws for locking on the shaft, bearing insert and housing are normally assemblied with J7 tight fitting, this items are widely used.
The so-called ball bearing point set screws refers to a bearing seat with a ball bearing inside. Similar to a roller bearing seat, a ball bearing seat is essentially a double-sided sealed ball bearing installed in a special housing.
Ball head set screw. GJP's unique ball-point set screw is used to fasten the bearing unit, which can reliably lock the bearing unit to the shaft even when subjected to vibration or shock loads.
Grease nipple. Relubricate the internal bearing by filling with oil or grease through the grease nipple.
Bearing housing. Typical bearing housings for GJP bearing units are made of cast iron or steel plate. Cast iron housings are standard housings. For special applications, housings can be made of ductile iron, structural rolled steel, cast stainless steel or resin.
Spherical outer ring. Most of the bearings inside the ball bearing housing are spherical outer rings. This design allows the bearings to compensate for misalignment. Even if the shaft is not level, the entire system can still work normally.
Interchange
GJP: UCP211-34
AMI: UCP211-34
IPTCI: UCP211-34
NSK: UCP211-34
Peer: FHSP211-34G
Fafnir: RASC-2 1/8"
Fafnir: YAS-2 1/8"
RHP: NP-2 1/8"
SKF: SY 2 1/8"TF
Sealmaster: NP-34

Basic Dimensions

Bore Size

Center Shaft to Base Size

Housing Length

Center Bolt to Bolt Size

Housing Width

Housing Bolt Length

Housing Bolt Width

Housing Height

Bolt Size

2 1/8″

63.5MM

219MM

171MM

60MM

25MM

20MM

126MM

5/8
Technical Data for GJP UCP211-34
Housing No.: P211
Bearing Insert No.: UC211-34
Material For Bearing Insert: 100% Chrome Steel Gcr15(AISI 52100)
Grade For Steel Ball: G10 Grade Chrome Steel Ball.
Materia of Bearing Cage: #10 Steel
Stopping Pin Material on OD of OR: Chrome Steel Gcr15
Sealing Type: F Seal, L3 Seal And Normal NBR Seal are available for customers'selection.
Set Screw Material: 35CrMo
Grease: 20% to 50% Mobil Grease
Set Screw Surrounding Hardness: HRC49 to HRC 50
Bearing Race and Steel Ball Hardness: HRC59 to HRC62
Bearing Housing Material: HT200 Grey Cast Iron
Housing Color: Green, Blue, Grey, Black Color available.
Whole Unit Assembly Type: J7 Tight Fitting
Housing Weight: 2.4KGS
Quality Control: Under ISO: 9001: 2008 Certificate
Package: 1*1 Single GJP poly bag+1*1 Single GJP color box+1*1 GJP outer carton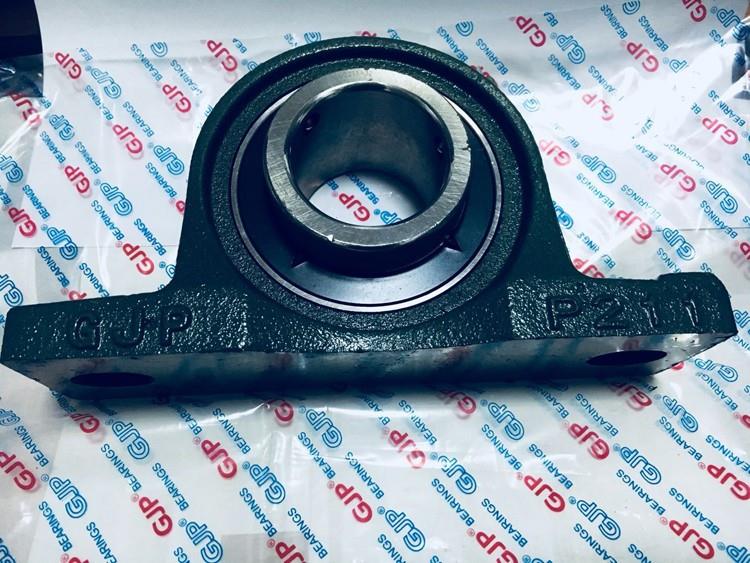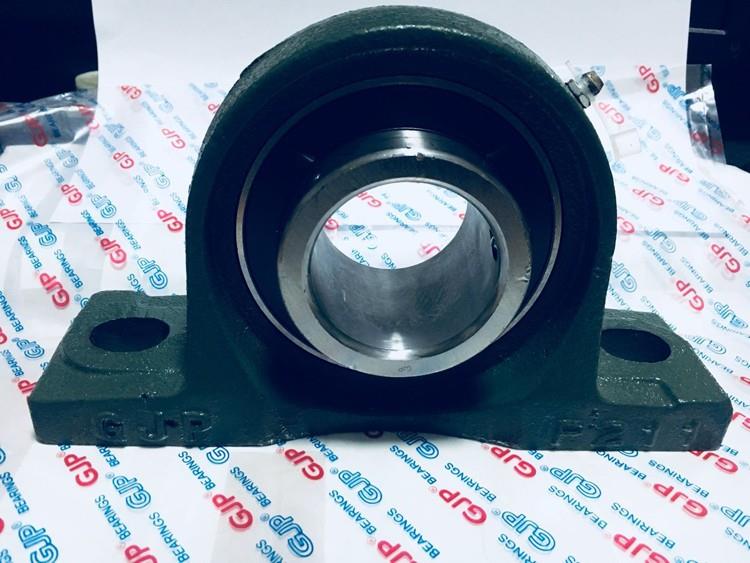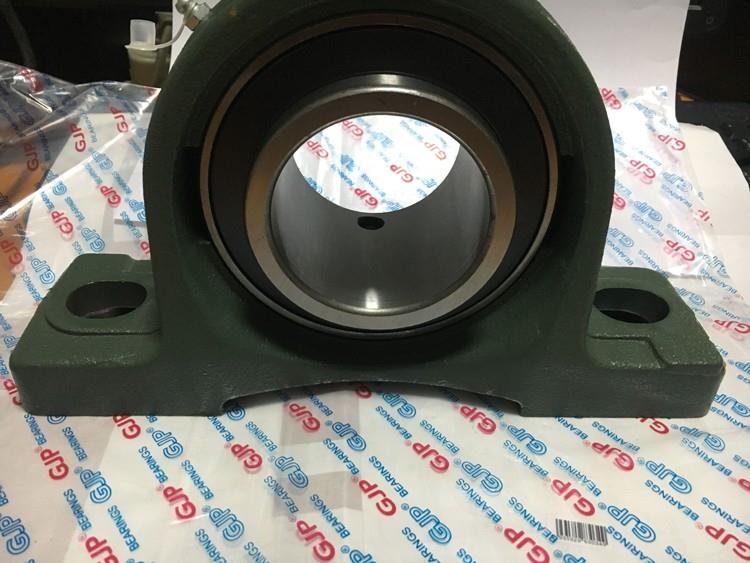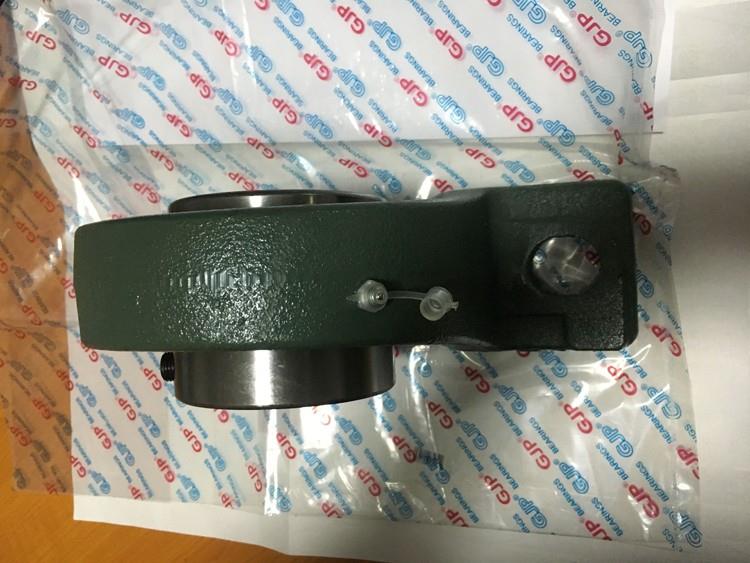 GJP exhibition show includes:
GJP attend the exhibition include cantonese fair of Guangzhou City, China, Shanghai bearing fair of Shanghai, China, Hannover Messe in Germany, CONEXPO-CON AGG in USA, TECHAGRO 2018 in Bruno of The Czech Republic, Bauma Conexpo Africa in South Africa, we come and visit our customers face to face.
FAQ
Does GJP Bearing products supply to OEM factory? Or only sell to importer or distributors?
Yes, we've been supplying the item of UCF205-16, UCF211-32, 6203-2RS with 15MM bore, 6203 2RS with 17mm bore, UCP205-16, UCF207-20 to one AC & DC gate operator OEM company, and meanwhile, we've been supplying one special insert ball bearings SB206 with black oxided exposure parts to one OEM agricultural company, and we have been supplying for more than 10 years one item of thrust roller bearings 81226 with special stainless steel cage to one OEM oil Drilling company, at the same time, we also sell to importer and distributors, of course, we sell to OEM factory that's because we don't have the dealer in their market, if we have the dealer in that market, then we would discuss with our dealer and let them follow up the case.