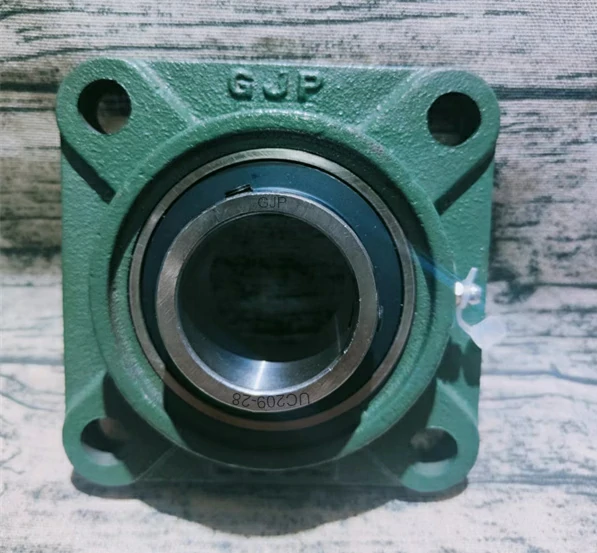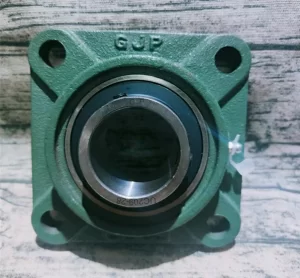 The UCF209-28 bearing is a spherical bearing unit with a four-hole flange seat and has the characteristics of low friction and high load. This means that it has a special construction that allows it to be easily installed into mechanical equipment through four holes. UCF209-28 bearings are commonly used to support rotating shafts, as well as provide highly reliable bearing support in industrial and mechanical fields.
Bearing purpose:
UCF209-28 bearings are widely used in a variety of industries, including agriculture, manufacturing, food processing, conveyor equipment and construction machinery. They are typically used to support rotating shafts to ensure smooth operation of mechanical equipment. These bearings are designed to withstand high loads and shocks and are therefore very useful in engineering applications.
Bearing construction:
The structure of UCF209-28 bearing consists of the following main parts:
Inner race: The inner race is the inner ring of the bearing and usually fits over the rotating shaft.
Outer Ring: The outer ring is the outer ring of the bearing and matches the inner ring to support rotation.
Rolling element: The rolling element is the rolling element between the inner ring and the outer ring, usually a spherical ball.
Cage: The cage is a structure used to maintain the position of the rolling elements and separate them. It is usually made of metal or plastic.
Dimensions:
UCF209-28 bearing dimensions include:
Inner diameter: Typically 1.75 inches, equivalent to 44.45mm.
Outside diameter: Varies depending on manufacturer and model, usually in the range of 80 to 100 mm.
Width: Generally between 49 to 54 mm.
Installation and maintenance:
Proper installation and maintenance are essential to the performance and life of UCF209-28 bearings. During installation, you need to ensure that the bearings fit correctly with the rotating shaft and are lubricated correctly to reduce friction and wear. Regular lubrication and inspection help extend the life of your bearings.
Application examples:
UCF209-28 bearings are found in the following applications:
Farming equipment such as tractors and farming machinery.
Manufacturing production lines and equipment.
Food processing equipment, such as conveyors and packaging machinery.
Construction machinery like concrete mixers and conveyors.
Conveyor equipment, such as roller conveyors and belt conveyors.
It is used in CNC lathes, catering industry equipment, slide drilling machines, hexagonal lathes, construction machinery, punch presses, leather processing equipment, plastic molding and other fields.
Bearing features:
UCF209-28 bearing features include:
High load carrying capacity, suitable for heavy-duty applications.
Durable, capable of withstanding shock and heavy loads.
Stability ensures smooth operation of the rotating shaft.
It is easy to install and can be easily installed on the mechanical equipment through four holes.
Selection guide:
When choosing UCF209-28 bearings, you should consider the following factors:
The required load capacity and speed range.
Environmental conditions like temperature and humidity.
Suitable bearing sizes and types.
lubrication requirements and maintenance schedules.
UCF209-28 bearing is a multi-purpose bearing unit suitable for a variety of applications. Its high load capacity and stability make it a reliable choice for industrial and mechanical equipment, while proper installation and maintenance are required to ensure long-term performance.
 GJP factory