GJP SSUCF208: The design for pillow block bearing is scientific and reasonable, the process performance is superior, and the application is reliable. In addition, the inner screw hole of the outer spherical ball bearing top, the surrounding bearing lifting screw adopts high temperature tempering treatment, which strengthens the toughness and impact resistance, and can prevent the screw from loosening and falling off during the working process.
·         GJP: SSUCF208-24
·         AMI:SS UCF208-24
·         FYH: UCF208-24H1S6
·         IPTCI: SUCF208-24
·         F-UCFM208-108
·         PEER: SSUCF208-24
·         SPB104SS
·         PTI: SSUCF208-24
Name:

1 1/2"Bore

Stainless 4 Bolt flange Unit

Item No.:

SS UCF208-24

Brabd

GJP

Material:  

100% SUS304 housing

100% SUS440 bearing ball with G10 grade under   standard GB308-89

SUS321 stainless steel cage and sealing

Adding Grease:

50% to 60% Kyodo SRL Grease

Bearing Race and Steel Ball Hardness:

HRC59 to HRC60

Housing:  

SSF208,   4-hole flange bearing design allows   installation in a variety of applications and is suitable for very high   radial loads

Insert   bearing:

SS   UC208-24, bore of 1 1/2", and triple lip seal on the   extended side, narrow inner ring with set screw lock, which is 120 degree   space on the IR to lock the shaft(there is a +/-1 degree tolerance to the two   1/4-28 tapped hole positions)

Advantages:  

1.high speed and high precision


 

2.long   service lifetime


 

3.lowest   noise and good performance

Applications

Suit for all kinds of industry machine:   Papermaking machinery, speed reducer, railway vehicle axle, gear box bearing,   rolling mill rolling mill rolls, crusher, vibrating screen, printing   machinery, woodworking machinery and so on

Whole Unit Assembly Type:

H7, J7, K7 Tight Fitting

Housing  color

silver

Housing  Weigh

1.20kgs(±)

Quality Control:

Under ISO: 9001: 2008 Certificate

Package:

1.       1*1 GJP polybag+1*1 GJP colorbox+outercarton+plywood   pallets

2.       1*1 polybag+1*1 whitebox+outercarton+plywood pallets

3.       As the customer required
Little tips:
1.     SS 440 Equal with Chinese stainless steel material code 95Cr18 according to GB-3086,which is therefore hygienic and corrosion-resistant
2.     SUS321 stainless steel (equal with 1Cr18Ni9Ti under standard GB4239)
3.   OEM is also welcome.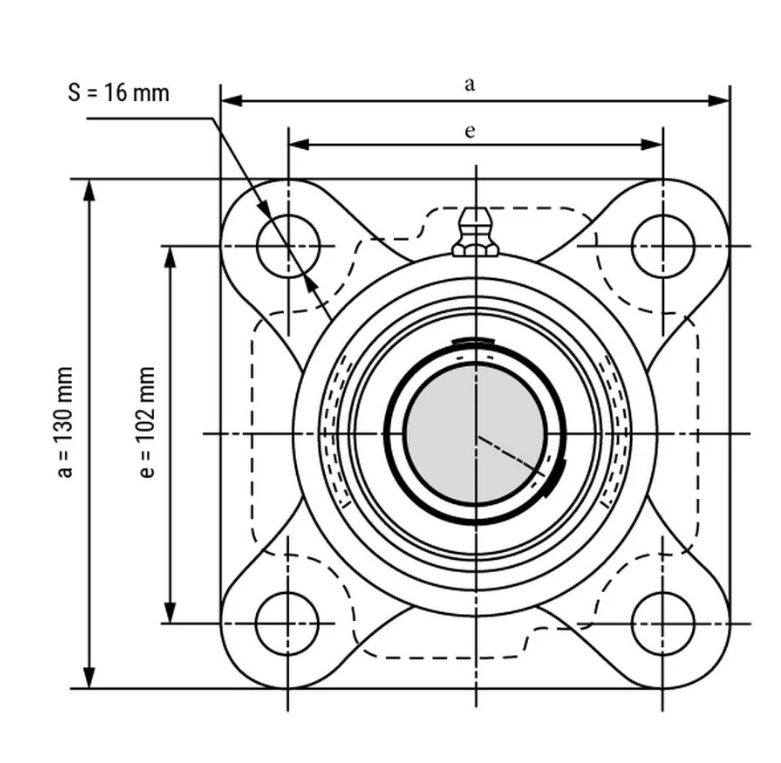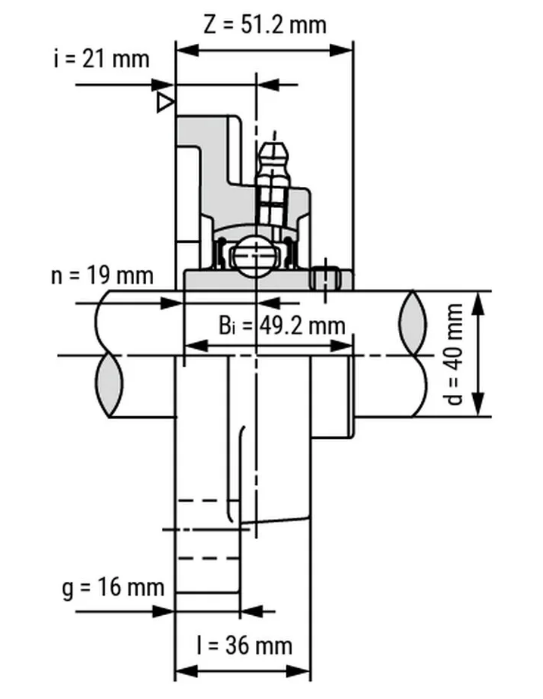 Bearing   Unit No.
Shaft  d
Dimensions(mm)
Bolt                                Used
Bearing No.
Housing No.
Housing Wt (kg)
in
mm
a
e
L
Bi
in
mm
SS UCF208/-24
1-1/2
40
130
102
35
49.2
1/2
M14
SS UC208-24
SS F208
1.48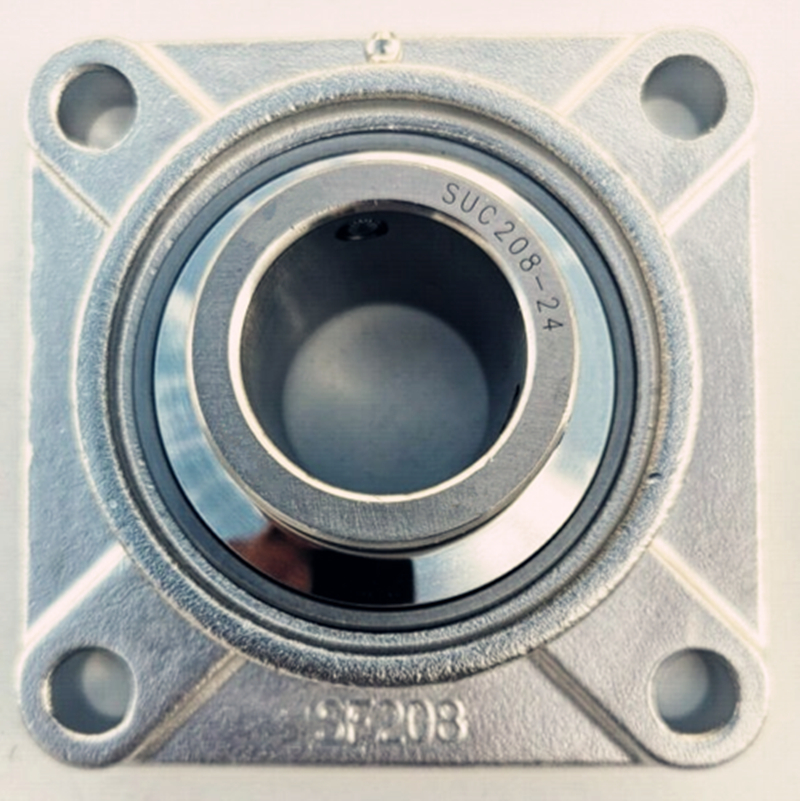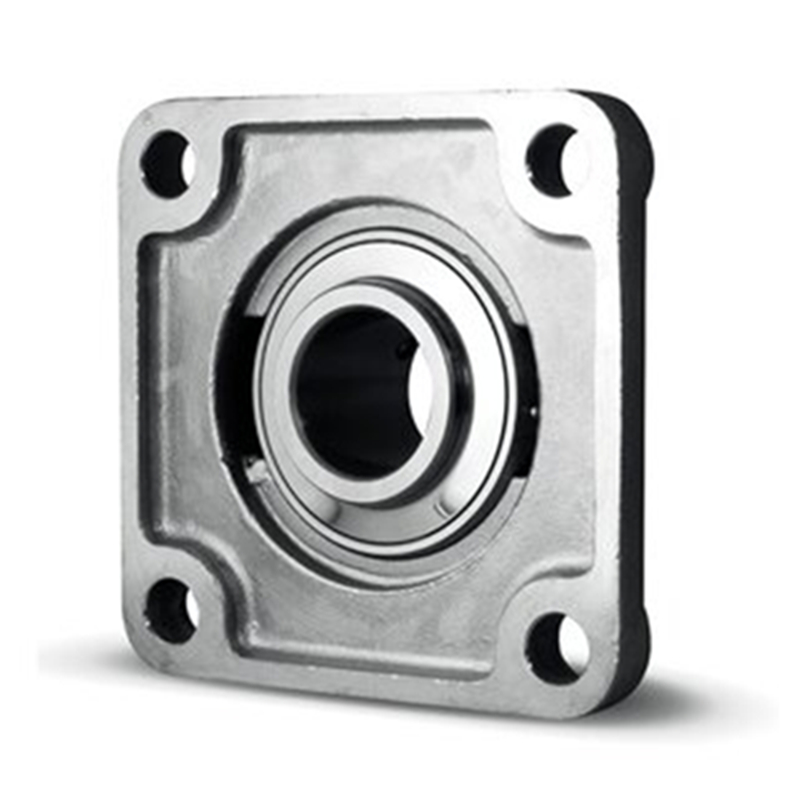 If you have any question, pls don't hesitate contact with us , thank you!