When choosing an inch miniature bearing, many factors need to be considered in order to avoid the selection type and other errors. Here are 10 major elements for choosing an inch miniature bearing. For your reference, the details are as follows:
1. Inch miniature bearing radial load
Bearings that mainly bear radial loads are radial bearings. The nominal contact angle a0<=450 of this type of bearing. Roller bearings of the same size can withstand greater radial loads than ball bearings.
N type and NU type cylindrical roller bearings can only bear radial load, other types of radial bearings can bear both radial load and axial load.
2. Inch miniature bearing axial load
The bearing that mainly bears the axial load is generally the thrust bearing, and its nominal contact angle is a0>450. Thrust bearings and thrust angular contact ball bearings can bear axial force in one or two directions at the same time, depending on the structure. When the axial force is particularly high, the thrust cylindrical roller bearing and the thrust spherical roller bearing are preferably used.
Thrust spherical roller bearings and one-way thrust angular contact ball bearings can bear both axial and radial loads, while other thrust bearings can only bear axial loads.
3. The length compensation of the miniature imported bearing itself
A shaft and a bearing are usually supported by a combination of a fixed bearing and a floating bearing. The floating bearing compensates for shaft length errors and thermal expansion.
Type NU and N cylindrical roller bearings are ideal for free-standing bearings, which themselves compensate for length. The inner and outer rings of the bearing can be tightly fitted.
4. Length compensation for sliding fit of inch miniature bearings
Non-separable inch miniature bearings (such as deep groove ball bearings and spherical roller bearings) can also be used as floating bearings. One of the two rings of this type of bearing is fitted and has no axial fixing surface. Thus, one ring of the bearing can move on its bearing surface.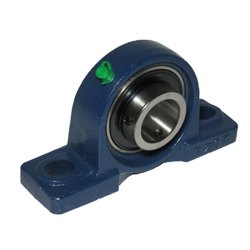 5. Separable inch miniature bearing (precision)
This is a bearing in which the rings can be mounted separately, which is particularly advantageous when both rings have a tight fit.
Separable bearings include four-point contact ball bearings; double row angular contact ball bearings with double half inner rings; cylindrical roller bearings; tapered roller bearings; thrust ball bearings; thrust cylindrical roller bearings; and thrust spherical roller bearings.
Deep groove ball bearings, single row angular contact ball bearings, self-aligning ball bearings, peng-shaped roller bearings, and self-aligning roller bearings are examples of inseparable bearings.
Rolling bearings of normal size and rotational accuracy are sufficient in most cases. When the requirements are higher, the bearings require higher precision classes.
6. Non-neutral compensation of inch miniature bearings
Misalignment occurs when machining journal mating surfaces or bearing housing mating surfaces, especially when machining of mating surfaces is not done in one clamping. Misalignment can also occur when housings are used (eg flanged housings or plummer housings). Misalignment also occurs when the inner and outer rings of the bearing are tilted due to the bending deformation of the shaft due to the working load.
Spherical bearings can compensate for misalignment and inclination, such as: self-aligning ball bearings, pendant roller bearings, radial and thrust spherical roller bearings. These bearings have a concave spherical outer raceway in which the rolling elements and inner ring can rotate. The ability of these bearings to compensate for shaft center deflection depends on their type, size and load conditions.
Insert spherical bearings and thrust ball bearings with races have a spherical bearing surface: when mounted in a concave spherical race, the compensation deflection angle can be adjusted.
7. Inch miniature bearing speed
The friction of single-row bearings is particularly low, and therefore the highest speeds can be reached. Such bearings include deep groove ball bearings that can only withstand radial loads and angular contact ball bearings that can withstand combined loads.
The improvement of the bearing's dimensional accuracy, rotation accuracy, and accuracy of matching parts, the use of lubricating and cooling methods, and the use of special forms of cages can increase the allowable speed of the bearing.
Low-noise operation. Generally, low-noise operation is required for small motors, office equipment, and household appliances.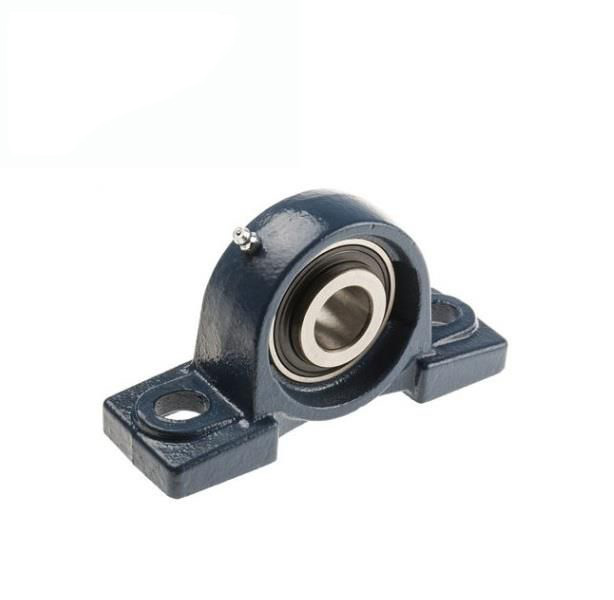 8. Inch miniature bearing conical hole
Bearings with tapered bores can be mounted directly on tapered journals (e.g., single and double row cylindrical roller bearings in high precision construction). A given radial clearance can be adjusted when installing this type of bearing.
Most spherical ball bearings, drum roller bearings, and spherical roller bearings with a tapered bore can be mounted on a cylindrical journal with an adapter sleeve. These bearings are particularly easy to install and remove.
9. Inch miniature bearing stiffness
The stiffness of imported bearings usually refers to the force required to produce a certain elastic deformation of the bearing. High rigidity bearings on machine tool spindles and pinion shafts require high rigidity. Due to the different contact conditions of rolling elements and raceways, the stiffness of roller bearings is higher than that of ball bearings.
10. Inch miniature bearing friction
In addition to being heated and dissipated, internal friction also plays a significant role in determining the operating temperature of the bearing. Low friction bearings include: deep groove ball bearings with radial loads, miniature single row angular contact ball bearings, and cylindrical roller bearings with cages. Bearings with contact seals, full complement cylindrical roller bearings and thrust roller bearings all generate high frictional forces.
Xiamen Smark Bearing specializes in the production of pillow block flange bearings, we have many years of industry experience and are one of the experts in this industry. Our products mainly include yoke roller bearings, split plummer block housings, stainless steel flange bearings, etc. If you have any questions about our products, you are welcome to contact us at any time.