Description-3/4 Inch Bore Pillow Block Bearing HCP204-12
GJP Bar Code Number:
GJP 3/4″ Pillow Block Bearing HCP204-12 With Eccentric Locking Collar, two-bolt base, Solid base housing like Asahi style structure, bearing housing produced in GJP with blue or grey color,there is a grease oil, grease nipple and grease green cap on the 45 degree angle place in outside diameter of housing, and there is a according grease groove in the inner diameter of housing,For the insert bearing, it is made of chrome steel, which has a spherical outer diameter, and on the extended inner race of this bearing insert, there is one eccentric locking collar, which has set screw on the collar, and the locking collars are #45 steel made, bearing insert and housing are normally assemblied with J7 tight fitting.
This HCP204-12 are commonly used on Construction, Manufacturing Equipment, Feed Mill, Sproting & Consumer Goods and many other industrial applications.
Interchange
GJP: HCP204-12
AMI: UGP204-12
IPTCI: NAP204-12
FYH: NAP204-12
NSK: HCP204-12
Peer: HCP204-12
NTN: UELP204-012D1
Browning: VPE-212
Dodge: P2B-SXR-012
Fafnir: RAS 3/4
Link Belt: P3-Y212N
Seal Master: RP-12E
SKF: SY 3/4 WF
Basic Dimensions

Bore Size

Center Shaft to Base Size

Housing Length

Center Bolt to Bolt Size

Housing Width

Housing Bolt Length

Housing Bolt Width

Housing Height

Bolt Size

3/4″

33.3MM

127MM

95MM

38MM

16MM

13MM

65MM

3/8″
Technical Data for GJP HCP204-12
Type: Pillow Block Mounted Unit With Eccentric Locking Collar
Housing No.: P204
Bearing Insert No.: HC204-12
Material For Bearing Insert: 100% Chrome Steel Gcr15(AISI 52100)
Grade For Steel Ball: G10 Grade Chrome Steel Ball.
Materia of Bearing Cage: #10 Steel
Stopping Pin Material on OD of OR: Chrome Steel Gcr15
Sealing Type: F Seal, L3 Seal And Normal NBR Seal are available for customers'selection.
Eccentric Locking Collar Material: #45 Carbon Steel
Grease: 20% to 50% Mobil Grease
Set Screw Surrounding Hardness: HRC49 to HRC 50
Bearing Race and Steel Ball Hardness: HRC59 to HRC62
Bearing Housing Material: HT200 Grey Cast Iron
Housing Color: Green, Blue, Grey, Black Color available.
Whole Unit Assembly Type: J7 Tight Fitting
Housing Weight: 0.85KGS
Quality Control: Under ISO: 9001: 2008 Certificate
Package: 1*1 Single GJP poly bag+1*1 Single GJP color box+1*1 GJP outer carton
Basic Loading(Cr): 12.8KN
Basic Loading(Cor): 6.65KN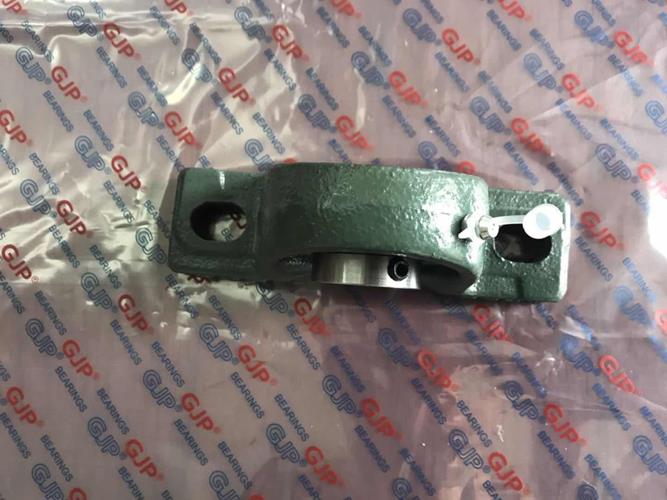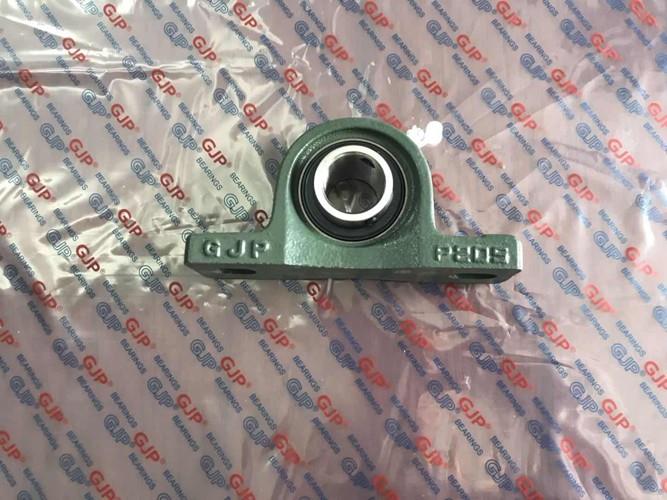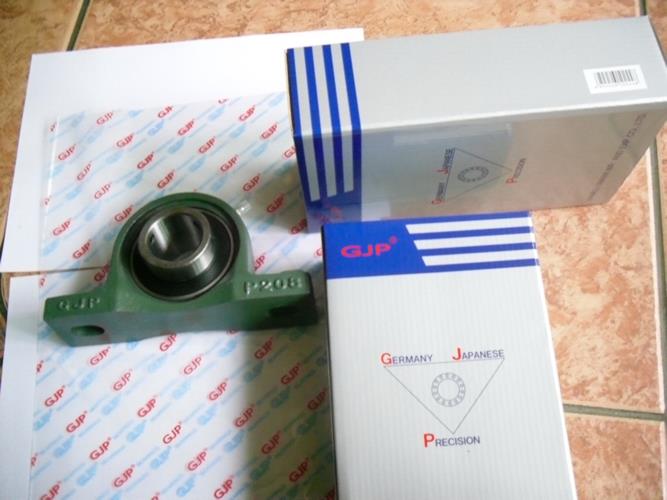 Why choose GJP ?
1.We are the biggest facrory of bearing housing in Fujian province ,china .
2.Quality Control through the whole Manufacturing process.
3.General Inspection on fixing before Packing.
4.Our bearing unit all passed ISO 9001.
5.Mechanical material study and analyse report provided.
6.Many other Designs for you to choose and we can Accept minimum order. Your interests can be fully Guaranteed.
7.After you make order, we will Follow up the whole process and Update it to you. Collecting goods, Loading containers and Tracking goods transport information for you.
8.Any of our products you are interested, or any customized orders you wish to place, any items you want to buy, Please let us know your requirements. Our team will do our best to Help you .