Description-3 1/2"Bore Pillow Block Bearing For Knitting Machine UCP218-52
GJP Bar Code Number: 6935329802513
GJP 3 1/2″ Pillow Block Bearing For Knitting Machine UCP218-56 , Which has Cylindrical bore (with set screws) 85mm Inner Diameter Bearing ,This is the most common type of mounted ball unit. The rib at the bottom of the housing mounting section provides for a robust unit that can withstand great loads from any direction, bearing insert and housing are normally assemblied with J7 tight fitting, this items are widely used and the maximum permissible thrust load applies to the conditions of slip fit with set screw mounting or in applications where a large moment loading accurs, The values shown are valid only when set screws are used.
GJP specializes in producing pillow block bearing for knitting machine, if you are interested in our products, please contact us as soon as possible.
Interchange
GJP: UCP218-56
AMI: UCP218-56
IPTCI: UCP218-56
NSK: UCP218-56
Peer: FHSP218-56G
Fafnir: RASC-3 1/2″
Fafnir: YAS-3 1/2″
RHP: NP-3 1/2″
SKF: SY 3 1/2″ TF

Basic Dimensions

Bore Size

Center Shaft to Base Size

Housing Length

Center Bolt to Bolt Size

Housing Width

Housing Bolt Length

Housing Bolt Width

Housing Height

Bolt Size

3 1/2″

101.6MM

327MM

262MM

88MM

33MM

27MM

200MM

7/8″
Technical Data for GJP UCP218-56
Housing No.: P218
Bearing Insert No.: UC218-56
Material For Bearing Insert: 100% Chrome Steel Gcr15(AISI 52100)
Grade For Steel Ball: G10 Grade Chrome Steel Ball.
Materia of Bearing Cage: #10 Steel
Stopping Pin Material on OD of OR: Chrome Steel Gcr15
Sealing Type: F Seal, L3 Seal And Normal NBR Seal are available for customers'selection.
Set Screw Material: 35CrMo
Grease: 20% to 50% Mobil Grease
Set Screw Surrounding Hardness: HRC49 to HRC 50
Bearing Race and Steel Ball Hardness: HRC59 to HRC62
Bearing Housing Material: HT200 Grey Cast Iron
Housing Color: Green, Blue, Grey, Black Color available.
Whole Unit Assembly Type: J7 Tight Fitting
Housing Weight: 8.1KGS
Quality Control: Under ISO: 9001: 2008 Certificate
Package: 1*1 Single GJP poly bag+1*1 Single GJP color box+1*1 GJP outer carton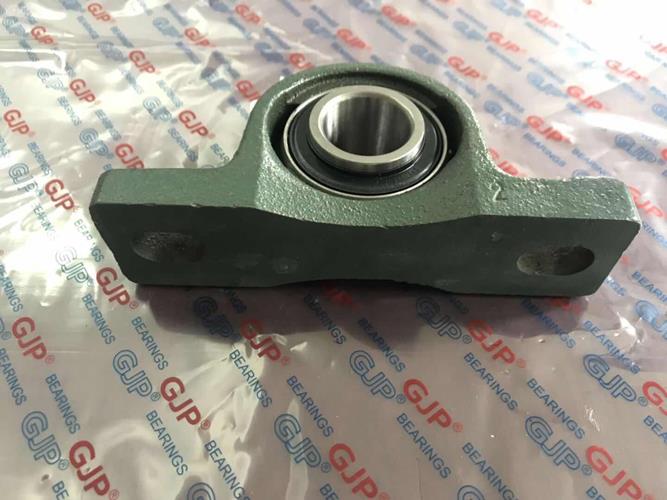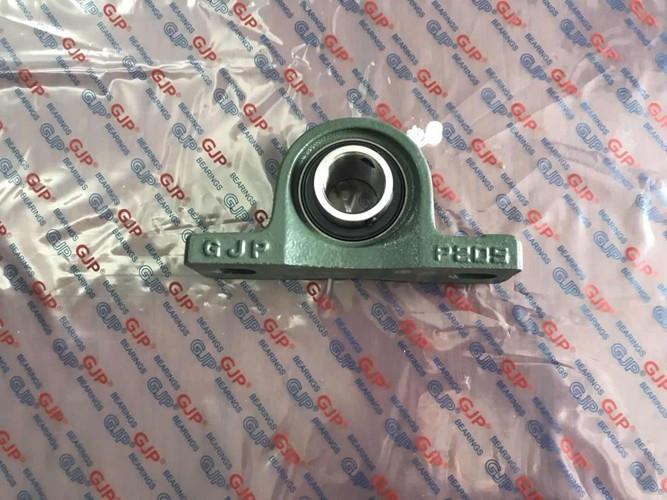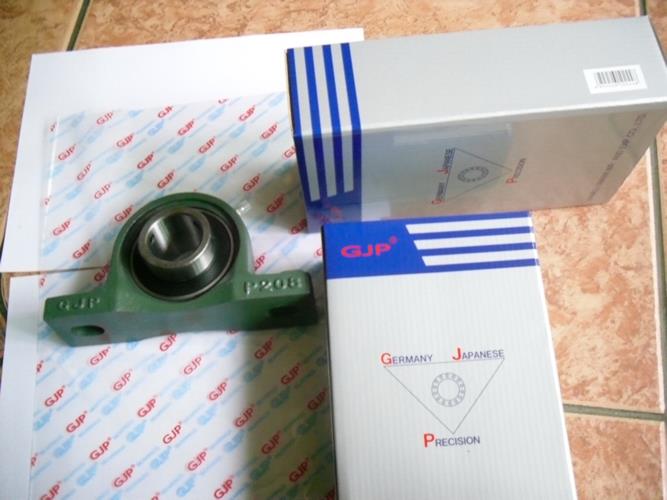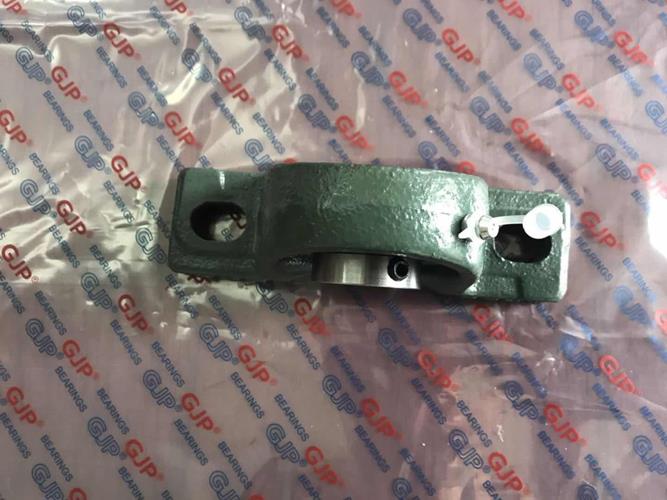 FAQ
Does your company give commission to customers in abroad?
We used to have customers from Turkey, they wanna us to directly sell to their Dubai customers, and they need us to give 5% commission to them based on the cargo selling value, if it's legal and mutual confirmation by both company before the sales contract was signed, yes, of course, we could give the 5% commission according to buyer's demand, as the buyer provide the service and get the permits from the Dubai end users, but if without advanced notice, customers suddenly have this request, our company would not take the responsibility, because the bearings prices are so competitive and we might not have too much profit margin on the selling products.