Description-2 5/8"Bore Pillow Block Bearing for Multistage Pump UCP214-42
GJP Bar Code Number: 6935329802384
GJP 2 5/8″ pillow block bearing for multistage pump UCP214-42, Which has grease fitting and Cap on 45 degree angle, and the insert bearing has a wide inner ring with two set screws for locking on the shaft, bearing insert and housing are normally assemblied with J7 tight fitting, this items are widely used.
The inner bearing of the multistage pump is a single row radial ball bearing. The single-row radial ball bearing has a simple structure and is easy to use. It is characterized by low frictional resistance, high rotational speed, and can withstand radial loads. However, when the radial clearance of the bearing is increased, it has certain angular contact ball bearing performance and can bear combined radial and axial loads. It can also be used to bear pure axial load when the rotational speed is high and the thrust ball bearing is not suitable.
GJP specializes in selling pillow block bearing for multistage pump, if you are interested in our products, please contact us.
Interchange
GJP: UCP214-42
AMI: UCP214-42
IPTCI: UCP214-42
NSK: UCP214-42
Peer: FHSP214-42G
Fafnir: RASC-2 5/8″
Fafnir: YAS-2 5/8″
RHP: NP-2 5/8″
SKF: SY 2 5/8″ TF

Basic Dimensions

Bore Size

Center Shaft to Base Size

Housing Length

Center Bolt to Bolt Size

Housing Width

Housing Bolt Length

Housing Bolt Width

Housing Height

Bolt Size

2 5/8″

79.4MM

266MM

210MM

72MM

31MM

25MM

157MM

3/4″
Technical Data for GJP UCP214-42
Housing No.: P214
Bearing Insert No.: UC214-42
Material For Bearing Insert: 100% Chrome Steel Gcr15(AISI 52100)
Grade For Steel Ball: G10 Grade Chrome Steel Ball.
Materia of Bearing Cage: #10 Steel
Stopping Pin Material on OD of OR: Chrome Steel Gcr15
Sealing Type: F Seal, L3 Seal And Normal NBR Seal are available for customers'selection.
Set Screw Material: 35CrMo
Grease: 20% to 50% Mobil Grease
Set Screw Surrounding Hardness: HRC49 to HRC 50
Bearing Race and Steel Ball Hardness: HRC59 to HRC62
Bearing Housing Material: HT200 Grey Cast Iron
Housing Color: Green, Blue, Grey, Black Color available.
Whole Unit Assembly Type: J7 Tight Fitting
Housing Weight: 4.45KGS
Quality Control: Under ISO: 9001: 2008 Certificate
Package: 1*1 Single GJP poly bag+1*1 Single GJP color box+1*1 GJP outer carton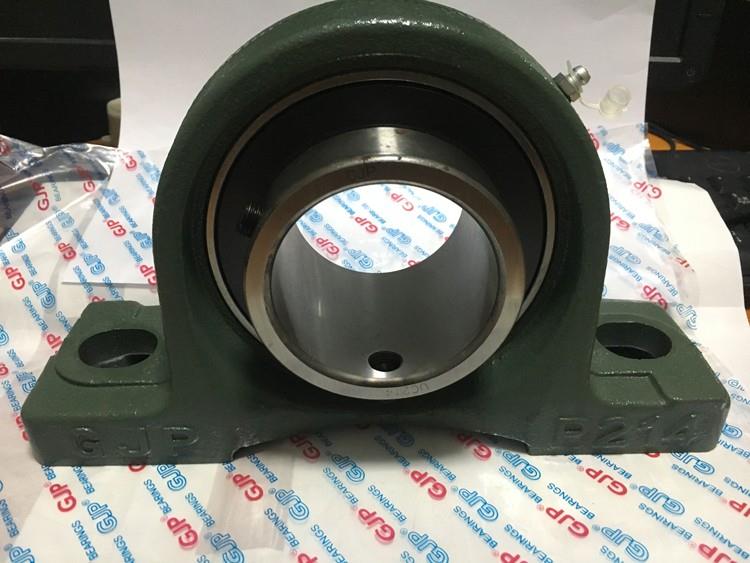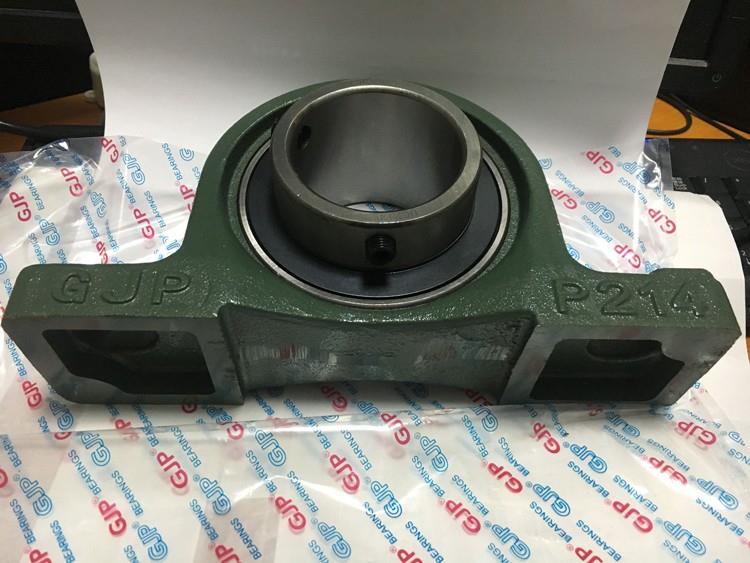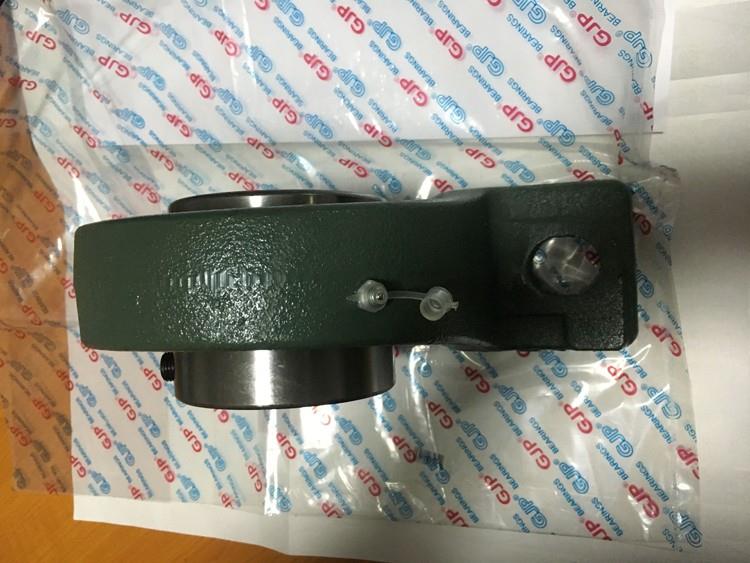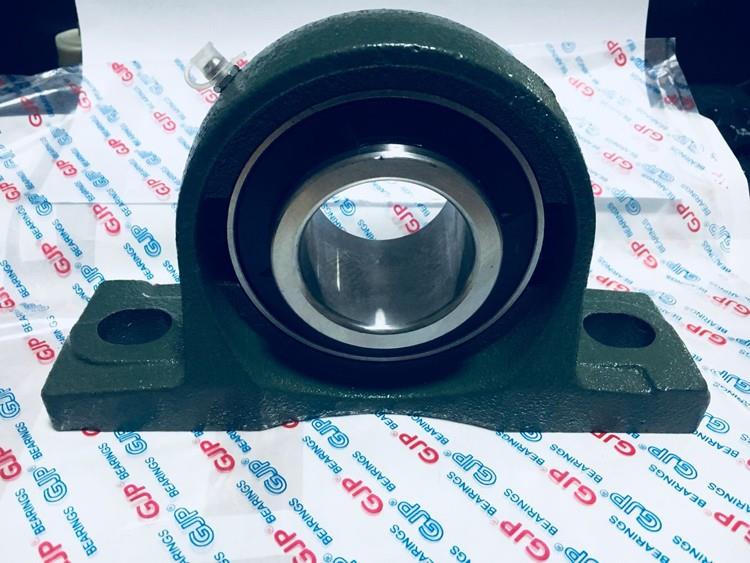 FAQ
Can we send our salesmen to come and stay in your factory for some periods, so that it could be helpful for us to let them promote in the market.
Yes, of course, you are welcome to send your guys to stay in our factory, in one sides, they could know our factory's quality control, from another sides, they could know more on whole production process for our products, and it's good for them to explain and introduce to the end users, as you know, for the bearings, especially for the auto wheel hub bearings, you could not judge only from outlooking for the quality level, but some of the consumers, they could only check from the outlooking for the bearings to decide which one is good or not, so if your staff could stay in our factory and they might know more about our products and teach to the final consumers to choose the exact bearings they need.