Description-2 3/8"Bore Pillow Block Bearing Unit UCP212-38
GJP Bar Code Number: 6935329802339
GJP 2 3/8″ Pillow Block Bearing UCP212-38 For Tensile Strength Tester, Which has grease fitting and Cap on 45 degree angle, and the insert bearing has a wide inner ring with two set screws for locking on the shaft, bearing insert and housing are normally assemblied with J7 tight fitting, this items are widely used.
Selection principles of pillow block bearing:
The correct selection of Pillow Block Bearing is a very important link to exert the performance of the bearing and achieve the normal operation of the main engine. From a variety of bearings and housings, the following factors should be considered when selecting a suitable bearing housing that meets the requirements of the main engine.
The structure of the machine itself has requirements for support/bearing;
The space of the installation site and the size of the shaft;
The load on the bearing (size, direction, nature);
Service life and reliability requirements of bearings;
Working speed (high and low, forward and reverse);
The matching nature and fixing method of the bearing and the crankshaft;
Support position, configuration and size of axial expansion and contraction;
The matching nature of the bearing and the bearing seat;
Requirements for ambient temperature (high temperature, low temperature);
Requirements for surrounding media, dust-proof, moisture-proof, waterproof, etc.;
The importance of relubrication;
Noise and vibration requirements;
The strength requirements of the bearing seat.
GJP Bearing specializes in producing pillow block bearing for tensile strength tester, we have advanced production technology and excellent product quality. If you have any doubts about our products, you are welcome to contact us, we will provide you with the best service.
Interchange
GJP: UCP212-38
AMI: UCP212-38
IPTCI: UCP212-38
NSK: UCP212-38
Peer: FHSP212-38G
Fafnir: RASC-2 3/8″
Fafnir: YAS-2 3/8″
RHP: NP-2 3/8″
SKF: SY 2 3/8″ TF

Basic Dimensions

Bore Size

Center Shaft to Base Size

Housing Length

Center Bolt to Bolt Size

Housing Width

Housing Bolt Length

Housing Bolt Width

Housing Height

Bolt Size

2 7/16″

69.8MM

241MM

187MM

70MM

25MM

20MM

138MM

5/8
Technical Data for GJP UCP212-38
Housing No.: P212
Bearing Insert No.: UC212-38
Material For Bearing Insert: 100% Chrome Steel Gcr15(AISI 52100)
Grade For Steel Ball: G10 Grade Chrome Steel Ball.
Materia of Bearing Cage: #10 Steel
Stopping Pin Material on OD of OR: Chrome Steel Gcr15
Sealing Type: F Seal, L3 Seal And Normal NBR Seal are available for customers'selection.
Set Screw Material: 35CrMo
Grease: 20% to 50% Mobil Grease
Set Screw Surrounding Hardness: HRC49 to HRC 50
Bearing Race and Steel Ball Hardness: HRC59 to HRC62
Bearing Housing Material: HT200 Grey Cast Iron
Housing Color: Green, Blue, Grey, Black Color available.
Whole Unit Assembly Type: J7 Tight Fitting
Housing Weight: 2.8KGS
Quality Control: Under ISO: 9001: 2008 Certificate
Package: 1*1 Single GJP poly bag+1*1 Single GJP color box+1*1 GJP outer carton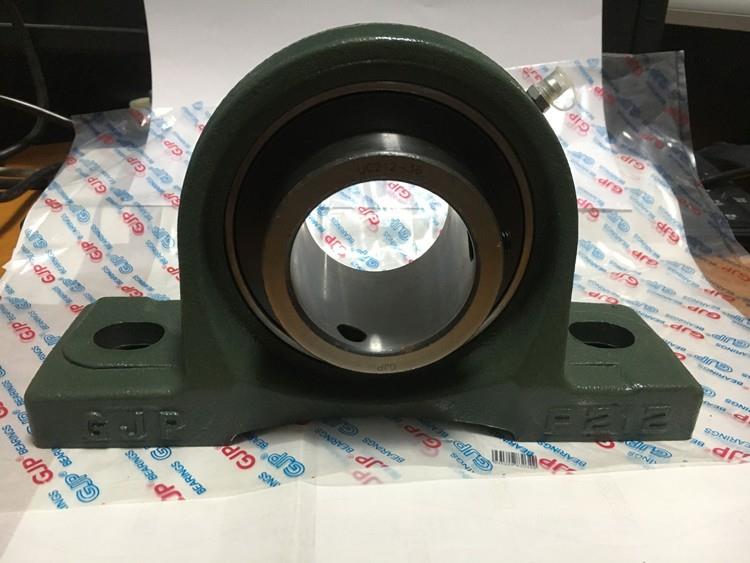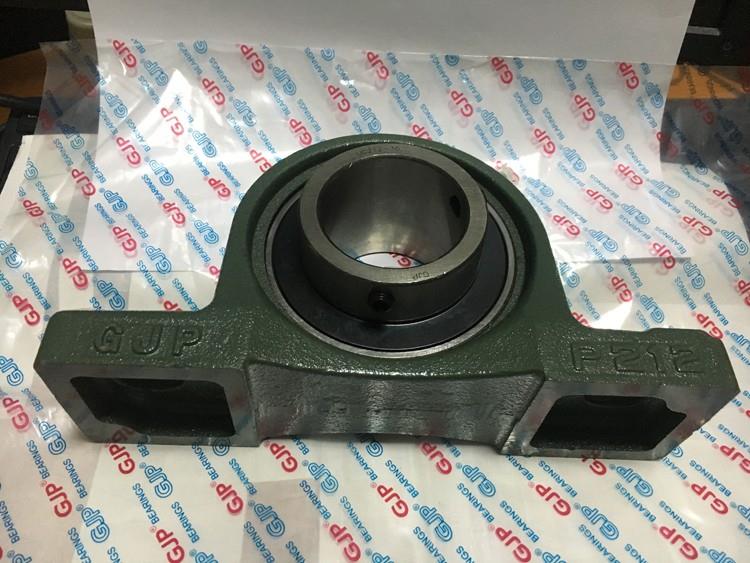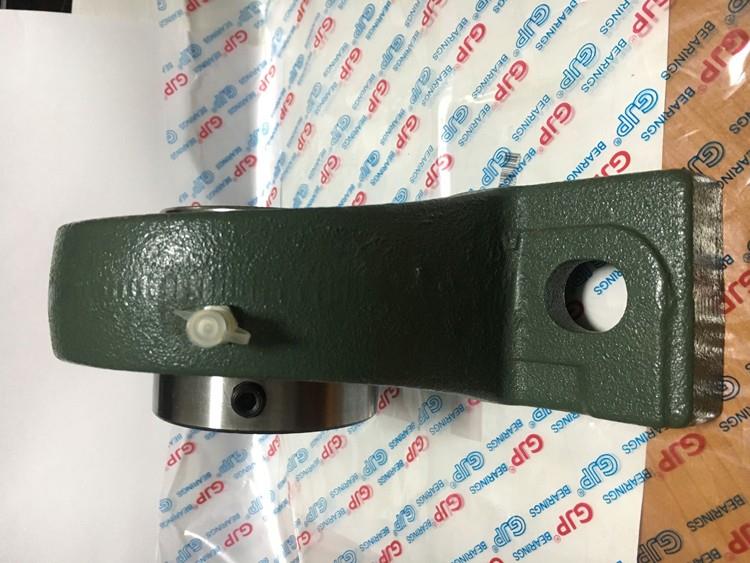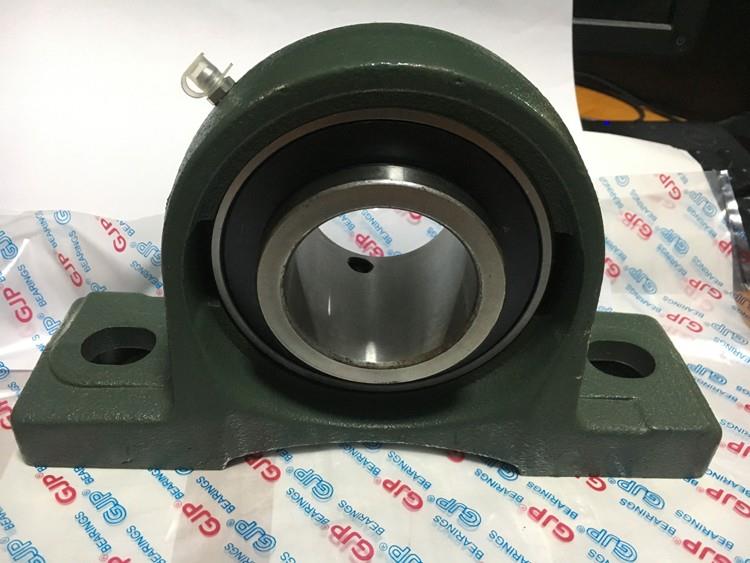 Services GJP offer to our buyers
Product quality control and delivery time is strictly controlled;
Direct manufacturing factory offering competitive price;
All the inquiries will be replied within 12 hours;
OEM & ODM service are available;
Providing first-class after-sales services to the customers;
One Tourist chance in China for GJP dealer.
FAQ
We're motorsports racing company in Malaysia, we have a racing team and have our own motorcycle, and we held the racing competition in all Asia for the young people, can your company provide the bearings for our racing motorcycle? And can you invest to put an advertisements when we are helping the racing?
Yes, we've been providing the nylon cage bearing and ceramic ball bearings to USA for nearly 15 years, and normally the racing motorcycle needs 6305 TN9/C3, 6004 TN9/C3, 6204 TN9/C3 and 6003 TN9/C3, and with the chrome steel material bearing race, Si3N4 ceramic cage, and PA66 nylon cage in order to satisfy the high speed and temperature, and we could invest to advertise our company information when you are holding the racing, please tell us the cost we need to speed for every racing also, so that we could make a decision.