Description-2 3/16"Bore Pillow Block Bearing Unit UCP211-35
GJP Bar Code Number: 6935329802292
GJP 2 3/16″ Pillow Block Bearing UCP211-35 With Grease Nipple Threaded All The Way, Which has grease fitting and Cap on 45 degree angle, and the insert bearing has a wide inner ring with two set screws for locking on the shaft, bearing insert and housing are normally assemblied with J7 tight fitting, this items are widely used.
Features of Pillow Block Bearings:
Self-aligning function;
Large load capacity;
Long service life;
Good sealing performance;
Stronger structure;
Easy to install;
Unique in design.
GJP Bearing is a professional pillow block bearing factory, we have many years of export experience, our main production markets are the United States, European countries, Asian markets and Middle East markets. If you are interested in our products, you are welcome to come and consult.
Interchance
GJP: UCP211-35
AMI: UCP211-35
IPTCI: UCP211-35
NSK: UCP211-35
NTN: UCP211-203D1
Peer: FHSP211-35G
Fafnir: RASC-2 3/16"
Fafnir: YAS-2 3/16"
RHP: NP-2 3/16"
SKF: SY 2 3/16"TF
Sealmaster: NP-35

Basic Dimensions

Bore Size

Center Shaft to Base Size

Housing Length

Center Bolt to Bolt Size

Housing Width

Housing Bolt Length

Housing Bolt Width

Housing Height

Bolt Size

2 3/16″

63.5MM

219MM

171MM

60MM

25MM

20MM

126MM

5/8
Technical Data for GJP UCP211-35
Housing No.: P211
Bearing Insert No.: UC211-35
Material For Bearing Insert: 100% Chrome Steel Gcr15(AISI 52100)
Grade For Steel Ball: G10 Grade Chrome Steel Ball.
Materia of Bearing Cage: #10 Steel
Stopping Pin Material on OD of OR: Chrome Steel Gcr15
Sealing Type: F Seal, L3 Seal And Normal NBR Seal are available for customers'selection.
Set Screw Material: 35CrMo
Grease: 20% to 50% Mobil Grease
Set Screw Surrounding Hardness: HRC49 to HRC 50
Bearing Race and Steel Ball Hardness: HRC59 to HRC62
Bearing Housing Material: HT200 Grey Cast Iron
Housing Color: Green, Blue, Grey, Black Color available.
Whole Unit Assembly Type: J7 Tight Fitting
Housing Weight: 2.4KGS
Quality Control: Under ISO: 9001: 2008 Certificate
Package: 1*1 Single GJP poly bag+1*1 Single GJP color box+1*1 GJP outer carton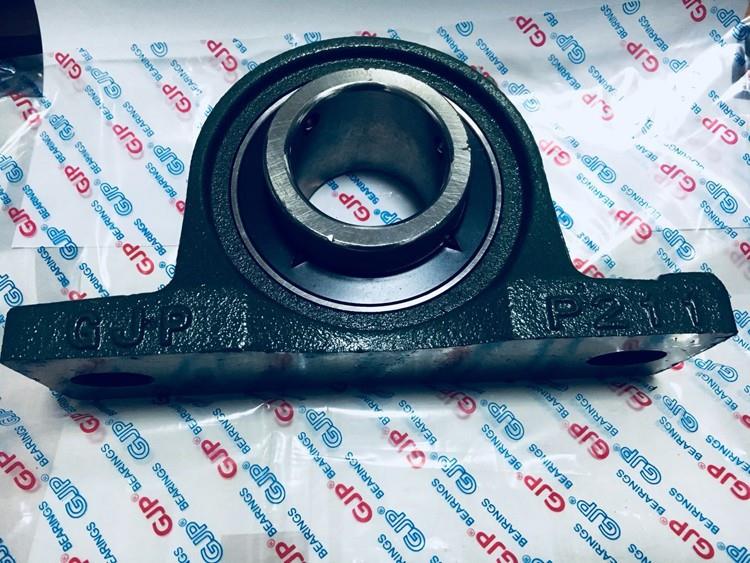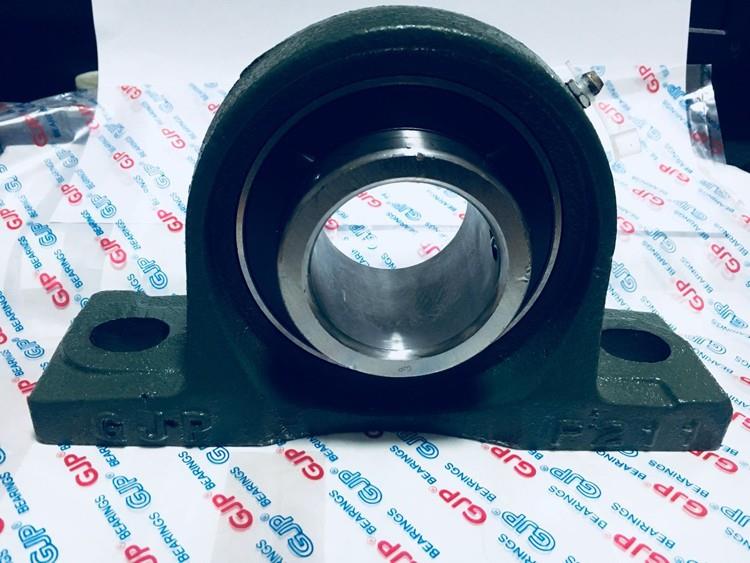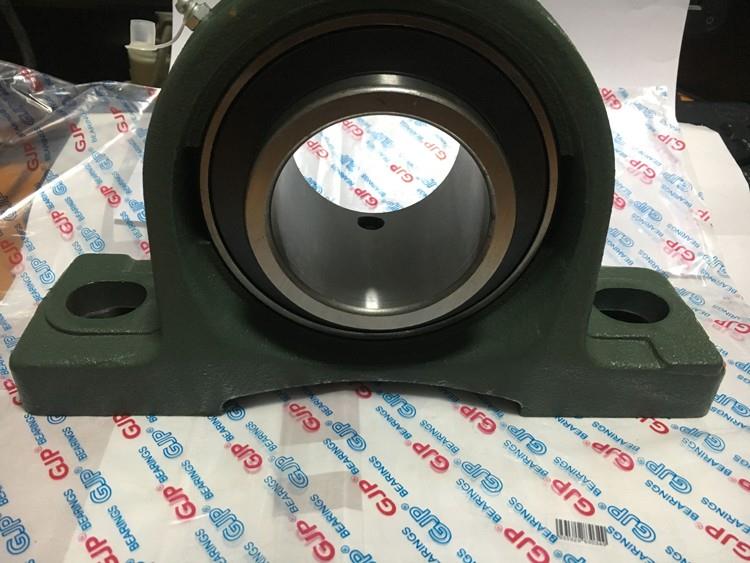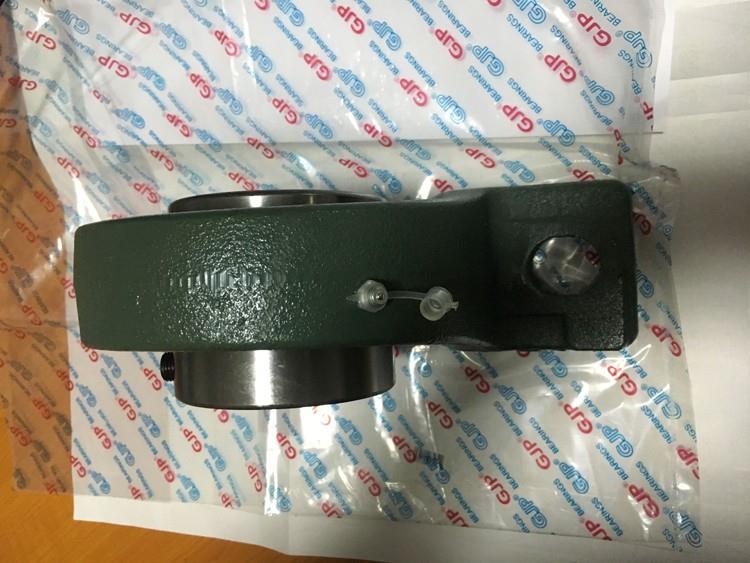 GJP Bearing Insert Production Process:
Material checking and analyse;
Turning according to requirements;
Heat treatment(including tempering and annealing);
Rough grinding(including grinding the both sides of bearing, grinding the raceway, outer diameter, inner diameter;
Super grinding to ensure the accuracy;
Inner ring, outer ring, steel ball matching assembly according to the tolerance;
Greasing;
Sealing;
Cleaning.
FAQ
If the buyers is requested by the end users to come to China and audit GJP factory? Is it ok? How can I GJP protect the according business secrets to each parties?
Yes, Customers are welcome to take their end users to visit our factory and audit our facilities, and we'll arrange our technical persons and salesman to accompany with you for the whole time, and you don't need to worry that we would contact with the end users directly, it's not our way of doing business, we would not share our name card to customer's buyer, and if the buyer share the name card to us, we would give it back to our customers and if the end user contact us directly, we would politely reject this, as if we do the wrong way, nobody in the future will give us the business.