Description-2 15/16"Bore Pillow Block Bearing For Bronze Machine UCP215-47
GJP Bar Code Number: 6935329802445
GJP 2 15/16″ Pillow Block Bearing For Bronze Machine UCP215-47 , Which has grease fitting and Cap on 45 degree angle, and the insert bearing has a wide inner ring with two set screws for locking on the shaft, bearing insert and housing are normally assemblied with J7 tight fitting, this items are widely used.
Shape classification of bearing housing:
The outer spherical bearing is also called the bearing unit, and the one without the bearing is the Jiaozuo outer spherical bearing seat.
The outer ball bearing seat is divided according to the shape, and it will also be divided into vertical seat, square seat, diamond seat, round seat and boss round seat, boss square seat, dark hole seat and hanging seat and many more.
There is also an integral vertical bearing seat group seat, which can be equipped with a screw-fastened bearing box cover. These vertical bearing housings were originally developed as axle boxes for light rail trucks, but can also be used for conventional vertical bearing housings. The rigidity of the fly-separated vertical bearing seat is much higher than that of the separated bearing seat, and some are also very high in load capacity. The outer spherical bearing seat mentioned above is also an integral seat.
Due to the different structures of the mechanical equipment, the types of bearing seats used are also different, so the bearing seat casting manufacturers need to have strong casting strength. If you need it, please come to consult GJP Bearing.
Interchange
GJP: UCP215-47
AMI: UCP215-47
IPTCI: UCP215-47
NSK: UCP215-47
Peer: FHSP215-47G
Fafnir: RASC-2 15/16″
Fafnir: YAS-2 15/16″
RHP: NP-2 15/16″
SKF: SY 2 15/16″ TF

Basic Dimensions

Bore Size

Center Shaft to Base Size

Housing Length

Center Bolt to Bolt Size

Housing Width

Housing Bolt Length

Housing Bolt Width

Housing Height

Bolt Size

2 15/16″

82.6MM

275MM

217MM

74MM

31MM

25MM

163MM

3/4″
Technical Data for GJP UCP215-47
Housing No.: P215
Bearing Insert No.: UC215-47
Material For Bearing Insert: 100% Chrome Steel Gcr15(AISI 52100)
Grade For Steel Ball: G10 Grade Chrome Steel Ball.
Materia of Bearing Cage: #10 Steel
Stopping Pin Material on OD of OR: Chrome Steel Gcr15
Sealing Type: F Seal, L3 Seal And Normal NBR Seal are available for customers'selection.
Set Screw Material: 35CrMo
Grease: 20% to 50% Mobil Grease
Set Screw Surrounding Hardness: HRC49 to HRC 50
Bearing Race and Steel Ball Hardness: HRC59 to HRC62
Bearing Housing Material: HT200 Grey Cast Iron
Housing Color: Green, Blue, Grey, Black Color available.
Whole Unit Assembly Type: J7 Tight Fitting
Housing Weight: 4.9KGS
Quality Control: Under ISO: 9001: 2008 Certificate
Package: 1*1 Single GJP poly bag+1*1 Single GJP color box+1*1 GJP outer carton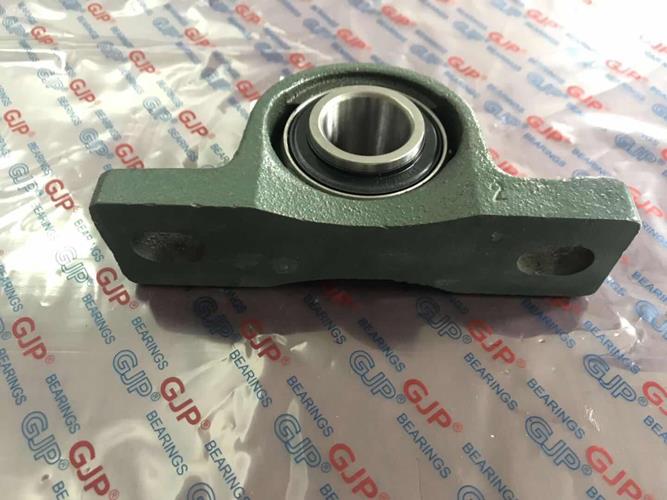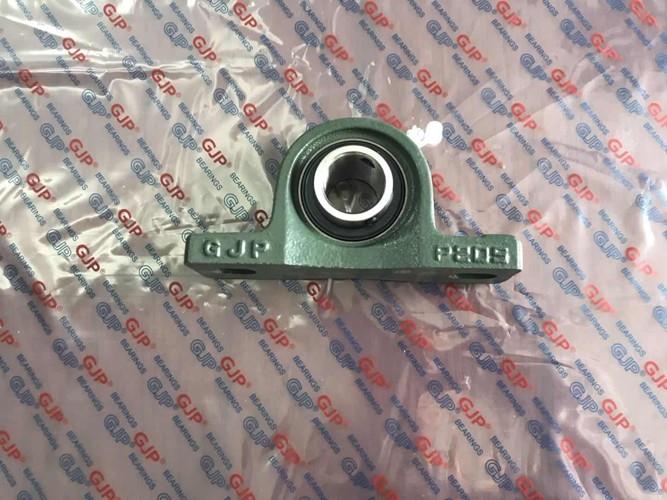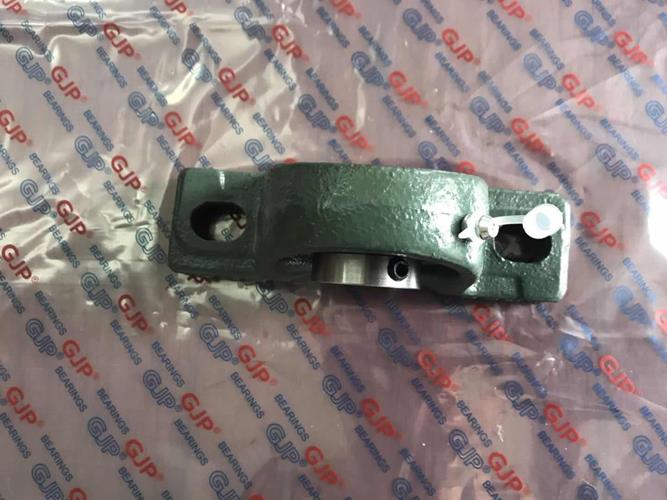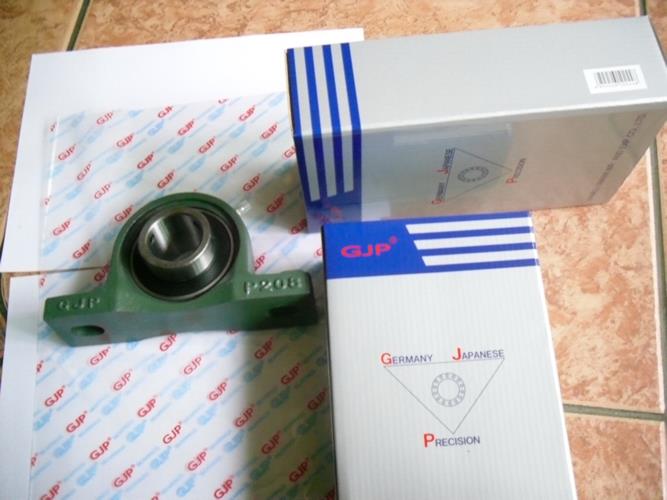 GJP Business covering:
GJP produce by ourself mainly with 7 big series of different shape of mounted unit bearings, and could be detail classified with more than 1000 of different item number, our Technology and performance of our products has reached the industry top level, and has achieve the high trust of the customers
FAQ
As we know, a lot of Chinese Pillow block bearing producers could not provide the drawings for approval? Is it same from your factory?
In our factory, we could supply you the drawing wheneve customers confirm the order, our ways are like this, we quote to our customers firstly, if customers accept our quotation, then we start the submit the sales contract, and before production, GJP would send either a samples or a drawing for bearing buyers to double confirm the products they need, then finally we arrange into bulk production whenever every issues are confirmed by both parties, but sometimes even though customers did not confirm the order, they request the drawings also, we could provide accordingly depends on the each quotation or orders, and normally we request customers to keep our drawing confidential and do not disclose to any other third party.