GJP is a professional Pillow Block Bearing manufacturer in China
GJP is one of the professional pillow block bearing manufacturers in China, our factory has 15 years experience in producing pillow block bearings. Pillow block bearings are very popular in industrial applications because they are easy to install, and it is easy to install the bearing on the shaft because it has its own bearing seat, and the bearing seat has already sealed the bearing. In addition to pillow type, we can also manufacture flange mounted bearing units, slider type unit bearings, ring type unit bearings, and cantilever type unit bearings.
GJP Bearing.

Pillow Block Bearings
Pillow Block Bearing is also called a seated outer spherical ball bearing. The Pillow Block Bearing assembly is a combination of bearings, bearing housings, and seals, etc., which are the main parts of the machine, and has been standardized to improve versatility.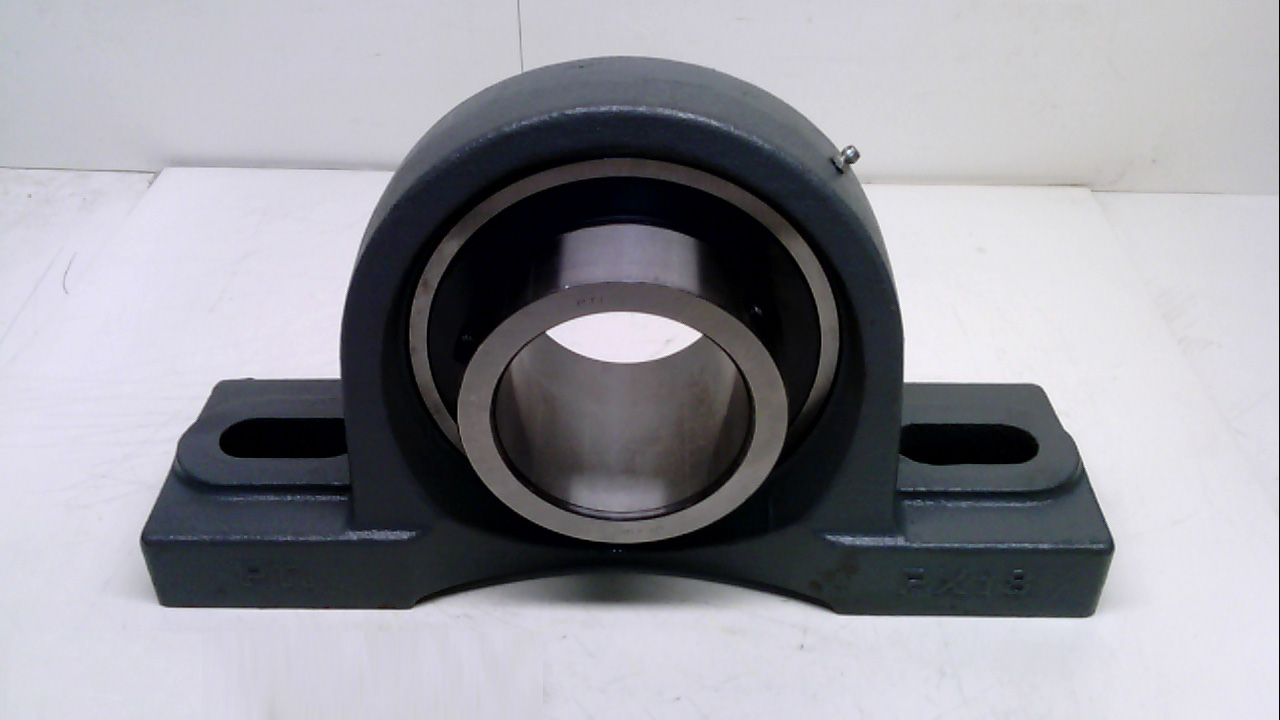 Pillow block flange bearing produced by GJP is a bearing assembly that supports rotating equipment by being mounted on a shaft. The UCPX18-56 consists of a mechanical part called a "pillow" and a set of bearings that can be used to support a rotor or other rotating mechanical part. The mounting hole diameter is 90mm, which can be installed on the machine base and keep the bearing in the correct position. One side of the pillow block has a flat surface in which is mounted a base carrying the bearing and a cover in which the elastomeric seal is mounted. Bearings are mounted in holes in the base and then bolted to the pillow block.
UCPX18-56 Pillow block flange bearings are generally used in rotating applications including machine tools, excavators, conveyors, conveyors, rotating equipment, and more. Welcome Inquiry
Features of Pillow Block Bearing produced by GJP
very solid
Pillow Block Bearings is the most common shape of all bearing housings. It has two bearing housings that extend out and can be fixed. The bearing housings are made of solid cast iron or cast steel. Such bearing housings are very stable and can adapt to many industrial equipment. Use the environment.
Reasonable structure
The structure setting of the Pillow Block Bearings is very reasonable, which is composed of a bearing seat and a self-aligning roller bearing. Bearing caps can be removed quickly and easily without damaging the bearing or housing. And the bearing seat has already sealed the bearing, so it is very convenient to install, assemble and maintain.
Centering function
The Pillow Block Bearings has the function of self-aligning when in use, but it does not need to open the inside of the bearing for lubrication, and the grease can be replenished through the grease nipple on the bearing seat. The entire pillow bearing has a double or triple structural sealing device, which can be used in various harsh environments.
Application of

Pillow Block Bearings
Pillow unit bearings are suitable for mechanical equipment types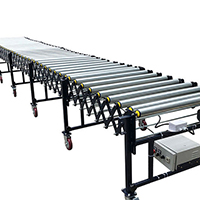 Conveying device
There is a gap between the inner hole of the Pillow block bearings and the shaft, and the inner ring of the bearing is fixed on the shaft with a top screw, an eccentric sleeve or an adapter sleeve, and rotates with the shaft. Equipment device.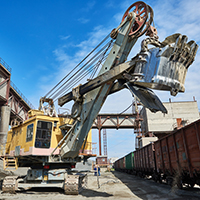 Mining, metallurgical equipment
The production environment of mining and metallurgy is relatively harsh, and ordinary bearings may break down after a short period of use. Pillow block bearings can be used very well due to the sealing device and the strong bearing housing.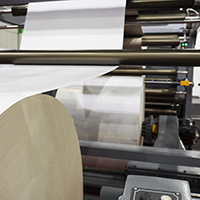 Pulp and paper mills
The working environment of Pulp and paper mills is relatively poor, and there is a lot of dust. Pillow type bearing units have various structures, good versatility and interchangeability, and can be applied to factory equipment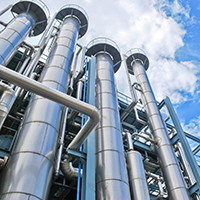 Chemical industry
The bearing is well sealed and suitable for simple support. It is a good solution to the problem of dipping in the chemical industry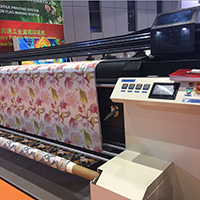 Textile, printing and dyeing
Pillow block bearings are high-precision, lubricating component products suitable for textile, printing and dyeing industries.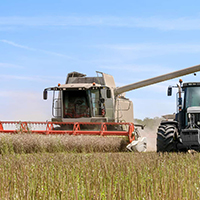 Agriculture machine
Pillow block bearings are compact and easy to load and disassemble, suitable for agricultural equipment.
6 advantages of bearing unit with housing
Why Choose GJP Pillow Block Bearings
1. GJP bearings are of high quality. The bearings we manufacture run at high speed, with low noise, impact resistance and long service life.
2. Prompt delivery, the company's complete supply chain ensures that we can deliver on time.
3. Our bearing production line is complete and has many years of experience, so the price of our bearings is very competitive.
4. Provide OEM customization service, we can easily meet the requirements for non-standard bearings, and the bearings we manufacture can be replaced with various brands.
5. Provide professional technology and after-sales service after cooling. We are a factory integrating industry and trade. We can conveniently provide various services according to customer requirements and needs.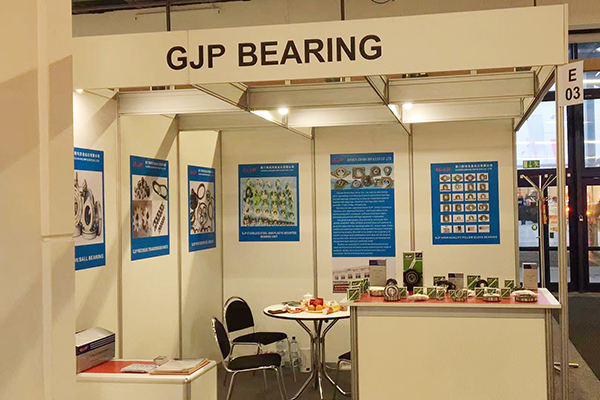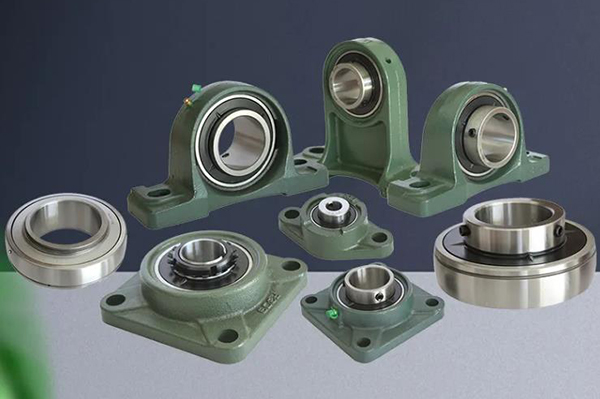 What are the series of pillow block bearings?
GJP is a professional manufacturer of pillow block bearings, we produce flanged and plummer block bearings in different inch and metric sizes, because mounted bearings are mounted bearings, mounted bearings are designed to support shafts.
Features include mounting surfaces parallel to the shaft axis.

At present, the pillow block bearing series manufactured by our factory include UCP, UCF, UCFL, UCT, UCPH, UCPA, UCFA, UCFC series.
Manufacturing process of

pillow block bearings
4 Advantages of

GJP pillow block bearings
GJP's pillow bearing is one of the main core products, especially the UCPX series pillow bearing has been in a leading position.
1.Experienced
Our factory has 15 years of bearing manufacturing experience, and the manufactured bearings are exported to dozens of countries around the world. Pillow block bearings have always been our core product.
2.

diversification

Provide various series of pillow block bearings of different inch and metric sizes, 1 inch, 1.25 inch, 2inch, 3 inch pillow block bearing. And 30mm, 40mm, 50mm, 60mm pillow block bearing.
3.Customized
Provide bearing OEM/ODM service, competitive price and professional technical support. You are welcome to choose the bearing you need according to your application.
4.service
Because all of our bearings are exported to various countries, we can provide you with high-quality services and establish long-term cooperative relationships.Looking forward to cooperating with you
We supply various types of pillow block bearings.
Different housings for spherical insert bearings.
Pillow bearing obaleebag.comis a type of spherical bearing with seat, because it has a vertical seat (P), it is called pillow type spherical bearing with seat.
Bearings whose outer diameter is made into a spherical shape and then mounted on a bearing housing with a spherical inner hole are collectively called outer spherical bearings with housings.
In addition to pillow bearings, there are 4 Bolt Flange Bearings, 3 Bolt Flange Bearings, and 2 Bolt Flange Bearings with Square Seats (F), Round Seats, and Diamond Seats (FL). and Bearing Blocks with Slider Blocks (T) – Take Up Bearing, Blocks with Cantilever Blocks – Hanger Bearing, and Frame Blocks with Block Blocks – Take Up Bearing And Frame Assemblies.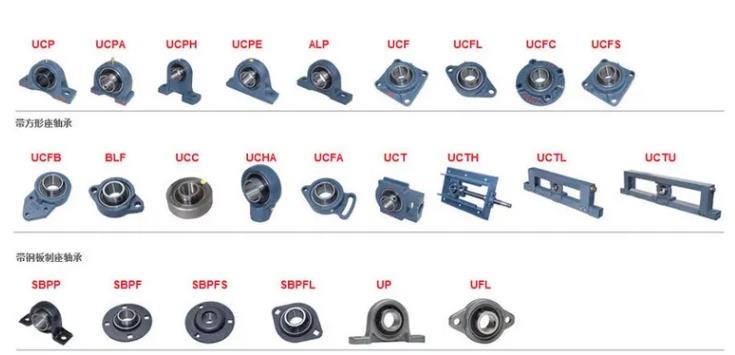 UCPX Series

Pillow Block Bearings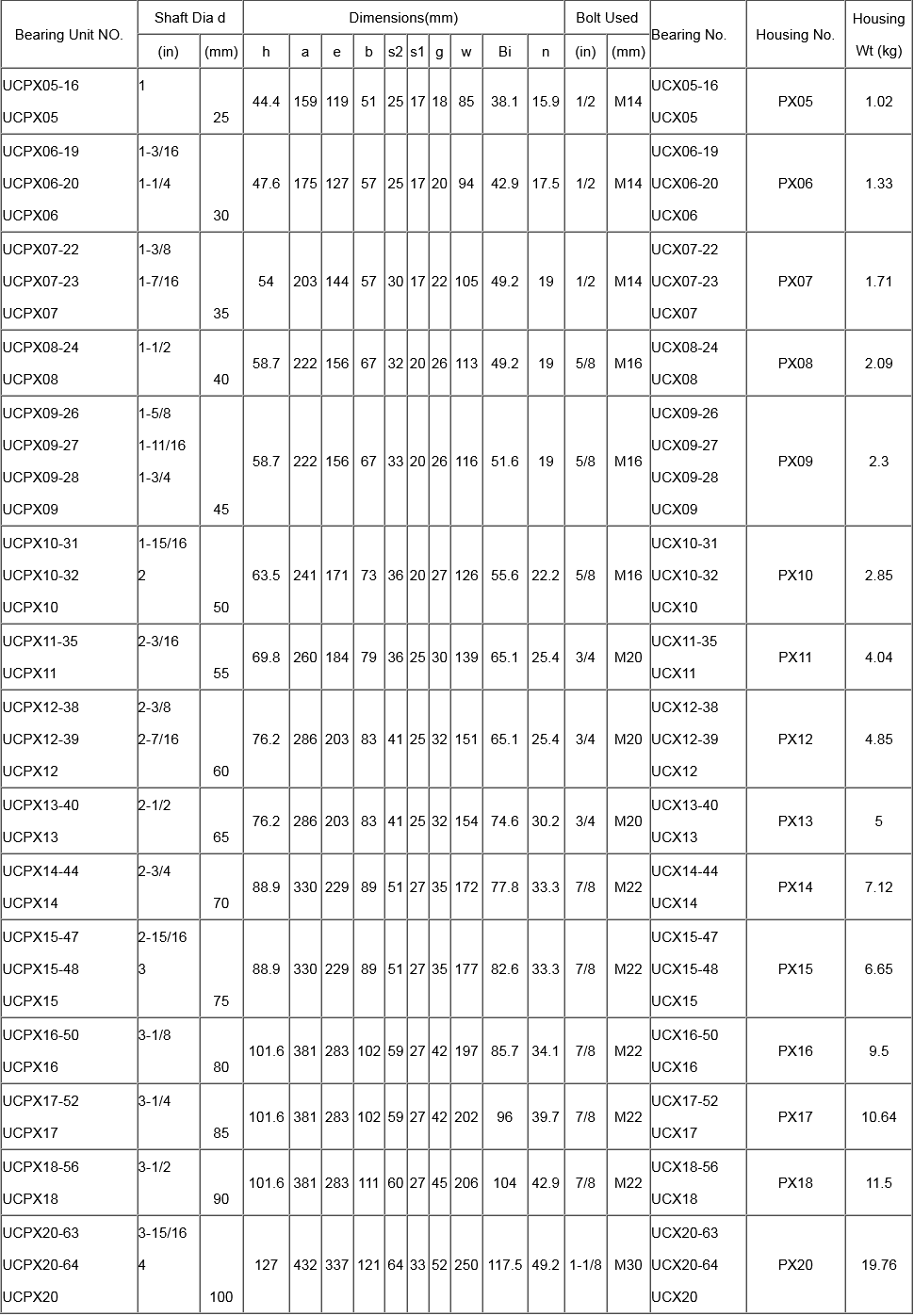 Frequently asked questions

about pillow block bearings
Quickly help you choose the pillow type bearing unit you need, GJP is a reliable bearing manufacturer.
Are you pillow block bearing manufacturer?
Yes, GJP is our brand and we are a manufacturing factory.
What materials are housed bearings usually made of?
Mounted bearings are typically made from materials such as cast iron, stainless steel, and thermoplastics.
What is the load capacity of mounted bearings?
The load carrying capacity of mounted bearings will vary depending on the size and design of the bearing, but in general, they can accommodate both radial and axial loads.
What are the advantages of using mounted bearings?
Mounted bearings provide a simple and effective method of mounting and supporting rotating shafts while reducing vibration and noise.
What industries are bearing units generally used in?
Mounted bearings are commonly used in industries such as agriculture, food and beverage, mining and construction.
How do I choose the right housed unit for my application?
Firstly, according to the equipment to be used for bearings, different equipment will have different model requirements, you can search for different models, in addition, you should consider factors such as load capacity, shaft size, installation options and operating conditions.
What is the typical lead time for a mounted bearing unit from the manufacturer?
The lead time for ordering mounted bearing units from a manufacturer may vary by manufacturer and order quantity, but typically ranges from a few days to a few weeks.