During the height of summer, many agricultural industries will be involved in hay making, silage collection, and begin to incorporate cereal crops, among many other farming-related things. It goes without saying that those who work in agriculture work around the clock in harsh and unforgiving conditions and the machinery they use must withstand them in order to operate efficiently and reliably. Find your bearings in a range of agricultural applications such as combines, balers, lawn mowers, harrows and picking machinery, just to name a few. Each plays a vital role in farming and the production of crops, so if downtime occurs, costs can be high. Year-round weather conditions are critical to equipment and bearings. Dirt contaminates bearings in summer and spring. In autumn, harsh, hard ground conditions can stress machines and cause bearing misalignment. Below, we provide an overview of the different types of bearings in agricultural machinery and how they fit into these bearing applications and environments.

Deep Groove Radial Ball Bearings Radial Balls
Just about every agricultural machine you see uses bearings. Deep groove ball bearings can accommodate radial and axial loads from both directions and perform in high speed operation. They are commonly used in combine harvester heads and geared disc mower drives. Dust, dirt and water contamination of bearings can significantly reduce their service life. A sealed deep groove ball bearing is an effective solution. They are easy to maintain as the robust seal design means they are 'sealed for life' and never need relubrication. Sealed bearings are a solid choice for these applications.
تناقص الأسطوانة المحامل
Tapered roller bearings have cup and tapered assemblies and are available in single, double, and four-row configurations. The intended application and anticipated environmental factors – such as speed, load, temperature and vibration – will determine which different configurations are required. Tapered roller bearings are durable and are commonly used in trailer wheels, where they can handle harsh conditions and ensure reliability in the field. Single row and paired tapered roller bearings are especially used in tractors. Tractors spend a lot of time on roads traveling between locations, so these bearings allow for higher speeds and enhanced load carrying capacity while maintaining a compact tractor design.
Sealed spherical roller bearings
Spherical roller bearings are a popular choice for agricultural machinery due to their ability to manage extremely heavy loads and their self-aligning properties. These bearings are frequently found in grain processing machinery as they compensate for the small amount of misalignment that exists in this type of operation. Sealed spherical roller bearings are used in combine harvester feeder housing assemblies. This branch line transports crop material from the header of the combine to the threshing area. As a result, the bearings may become exposed to dirt and debris, which may cause skewing. Sealed spherical roller bearings are ideal for this application because not only are they able to withstand high speeds, high loads and misalignment, but they are also sealed to prevent contamination, reduce the need for relubrication, and extend service life. This means less unscheduled downtime, less life cost for new bearings and grease, and reduced maintenance needs.
Maintenance-free spherical plain bearings
In agriculture, spherical plain bearings are commonly used in fertilizer spraying machines. This is an application that operates in harsh, harsh and corrosive conditions, and despite this, today's farmers increasingly expect sprayers that are faster, more precise, have better maneuverability, require less maintenance and lower fuel costs. Consequently, maintenance-free spherical plain bearings are being implemented and the benefits are being seen. The sliding contact surfaces of these bearings are different from the standard steel/steel (steel-on-steel) combination, with different material combinations available. Spherical plain bearings are robust and designed to have excellent load-carrying capacity, are wear-resistant, and are capable of multi-directional self-aligning movements. The maintenance-free version enjoys the added benefits of minimal maintenance requirements, reduced lubrication consumption, and overall cost savings due to its longer life.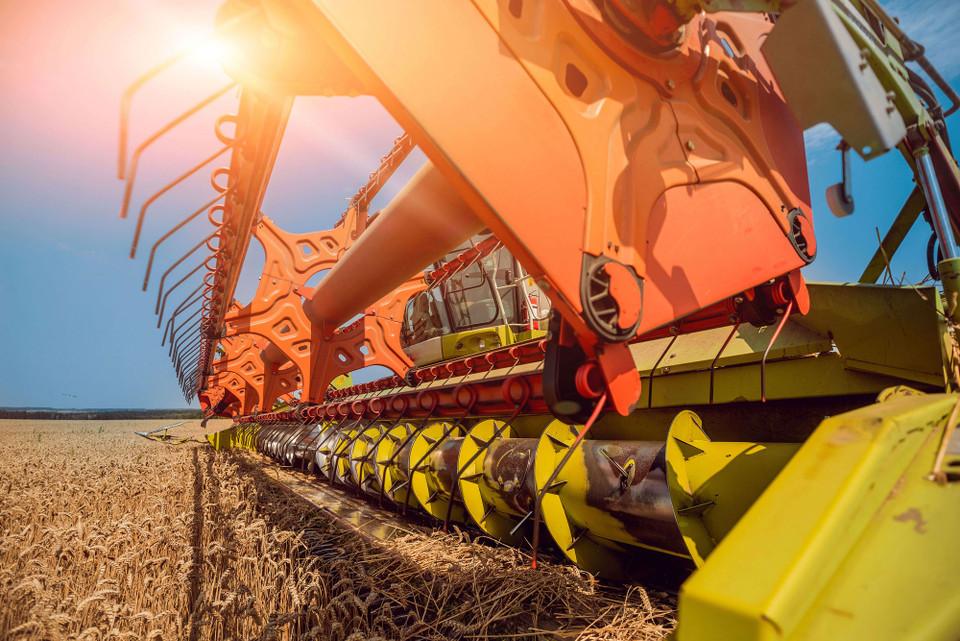 Flange bearing unit
Flanged ball bearing units consist of ball bearings and housings, usually made of cast iron or pressed steel, which are bolted to the machine. You'll often find flanges on tillage and harvesting machinery, seedbed finishers, bearing units in discs, rakes and plows. These machines work in environments exposed to the challenges of shock loads and high speeds. To avoid downtime during peak season and reduce overall cost of maintenance, replacement parts and stalled productivity, machines must be equipped with reliable bearings to withstand these tough operating conditions. 2 Bolt Oval and 4 Bolt Square flange Bearing Type Flanged Ball Bearing Units are used in Tillage and Harvesting Machinery. Square flange units are easy to attach to machines and include four bolts. Oval flange units are often used where installation space is limited or where reduced distance between shafts is required, since the unit is mounted on the machine with only two bolts.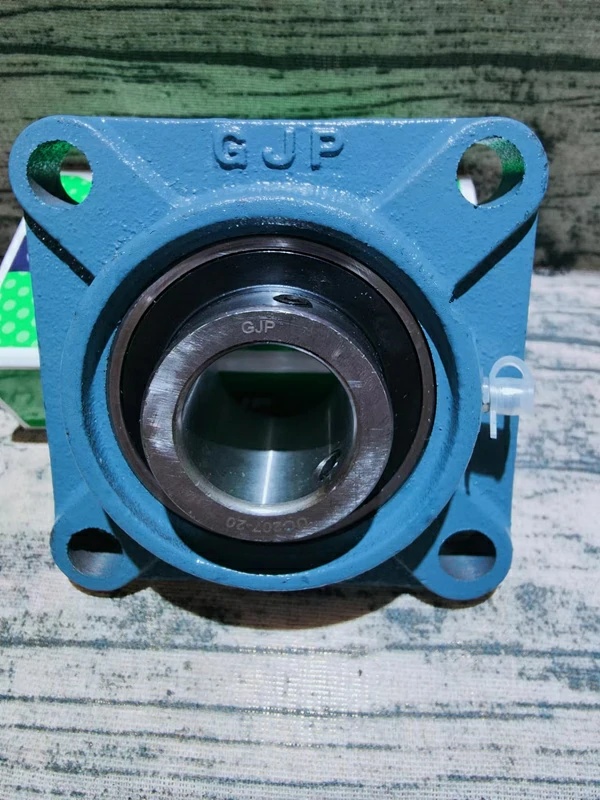 In order to optimize productivity, it is important to select the correct bearing for the application. It is also necessary to install and install the bearings correctly and provide the correct lubrication intervals. Make sure the bearings run at optimum speed and temperature, and optimize their life under the correct load. Farming will not slow down as we head toward late summer, and fields full of machinery will remain a common sight. When time is limited and the window to get the job done is closing all the time, downtime due to bearing failure is nobody's need.
منتجات ذات صله